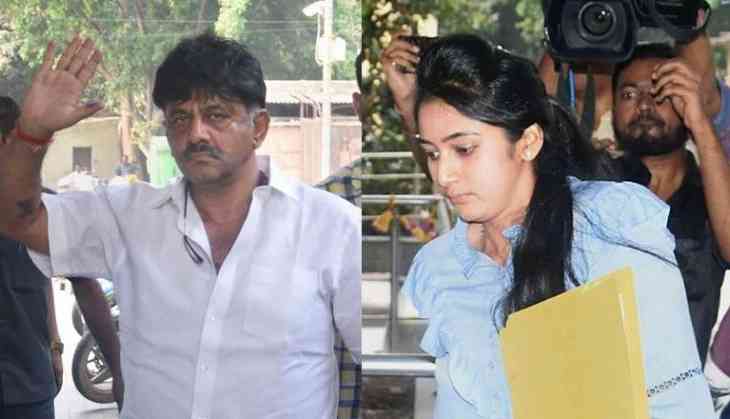 Senior Congress leader DK Shivakumar's daughter, who is 23 years of age was questioned by the Enforcement Directorate (ED) today in connection to a money laundering case.
Aisshwarya, was summoned to Delhi by the Enforcement Directorate on Tuesday. Mr DK Shivakumar was also brought to the ED headquarters today for questioning.
Mr Shivakumar, was summoned to the National capital for questioning by the probe agency last month,after the Karnataka High Court decided against the cancellation of the case and rejected his protection from arrest in a money laundering case.
He was apprehended after four days of interrogation, the ED told the court that he was evasive and uncooperative.
The ED are now investigating how his 23-year-old daughter's net worth went up from Rs 1 crore in 2013 to over Rs 100 crore in 2018 and if the financial transactions between the father and the daughter also involved alleged laundered money.
DK Shivakumar will be in the custody till tomorrow. The ED registered a money laundering case against him in September last year for alleged evasion of tax and illegal transaction.
"I wholeheartedly thank leaders, supporters, well-wishers and friends who have organised a massive protest in my support tomorrow in Bengaluru. I humbly request that the protest be peaceful and doesn't cause any inconvenience to citizens. Please ensure public property isn't harmed," a tweet from his account said on Tuesday.
DK Shivakumar came under limelight in 2017, when he gave his consent to accommodate 44 party leislators from Gujarat at a resort to prevent them from being poached by the BJP just before the Rajya Sabha election.