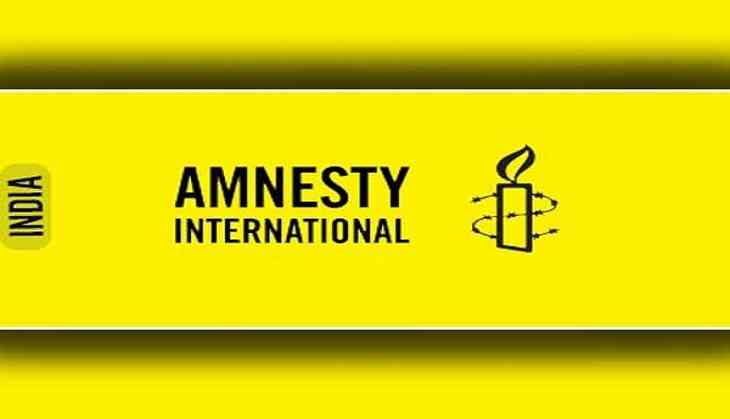 The Enforcement Directorate had conducted searches at the head office of Amnesty International India office in Bengaluru in connection with a foreign funding case which is still under investigation.
The joint director of ED, Raman Gupta had confirmed about the searches at the Amnesty's office in Bengaluru, as reported by The Indian Express.
As per the ED's statement, the Amensty International's offices commercial branch had allegedly "received foreign funds through (the) commercial route to the extent of Rs 36 crore till date".
The ED statement further said that "The remaining Rs 26 crore was received in two separate bank accounts of AIIPL as consultancy services. The inward remittances received by AIIPL from overseas is in violation of FDI guidelines. In this, background searches were conducted at the Bengaluru office today and further investigation is in progress."
The Amnesty International has yet not issued any official statement on the matter and it is being dealt as a grievous issue, where the agency seized the computers, restricted the communication and searched the entire office.
Earlier, when certain curbs and restrictions were made on 25 NGO's regarding the foreign funding, the Amnesty International India executive Aakar Patel was quoted saying that, "The ability to access foreign funding is integral to the rights to free association and expression, which can only be restricted under narrowly specified grounds. The Home Ministry's decision to prevent NGOs from receiving foreign funding without sound justification is mystifying. The Ministry has an obligation to show how these restrictions are necessary and proportionate."
Also read: CBI vs CBI: Supreme Court to hear PIL against the govt move in CBI director Alok Verma's case today