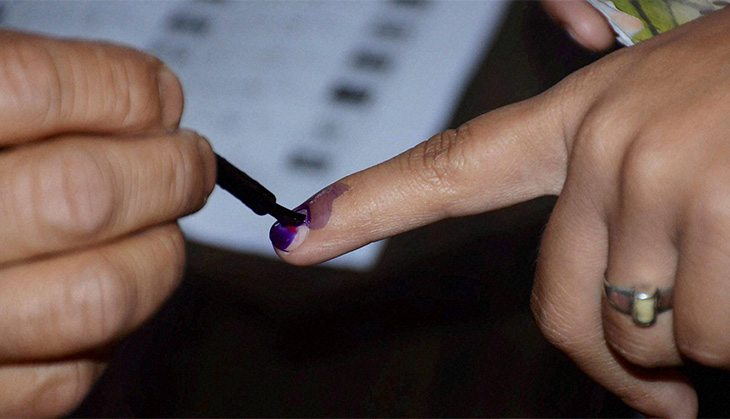 In a letter to the law ministry sent in the first week of May, the Election Commission said that it supports the idea of holding elections to Parliament and state assemblies simultaneously.
The letter says: "In so far as the Election Commission is concerned, the issues involved in holding simultaneous elections are not insurmountable for it. If there is political consensus and will across the board, needless to say that the Commission supports the idea of considering simultaneous elections."
The EC sent this letter in response to the 79th Report of the Department-related Parliamentary Committee on the 'Feasibility of Holding Simultaneous Elections to the House of People (Lok Sabha) and State Legislative Assemblies', according to The Indian Express.
At a BJP meeting in March, Prime Minister Narendra Modi had talked about holding concurrent polls to panchayats, urban local bodies, states and the Parliament, and this in fact had been part of the BJP's manifesto for the Lok Sabha elections in 2014.
However, the EC also pointed out that certain challenges will be to be overcome before state and central elections can be held together.
For one, the Constitution will have to be amended to either curtail or extend the term of some of the state assemblies so that EC can create a common poll schedule.
For another, the EC would require Rs 9,284.15 crore for large-scale purchases of Electronic Voting Machines and Voter Verifiable Paper Audit Trail machines. Since these machines will have to be replaced every 15 years, that would mean additional expenditure for the administration on a regular basis. Central armed forces teams meant for polling booth security would also have to be expanded.
Justification for simultaneous polls covers several grounds, including a huge expenditure cut since the voting exercise will be held only once in five years, the freedom of governments from the Model Code of Conduct at regular intervals, and the freedom of central armed forces that are currently deployed at regular intervals for election duty.