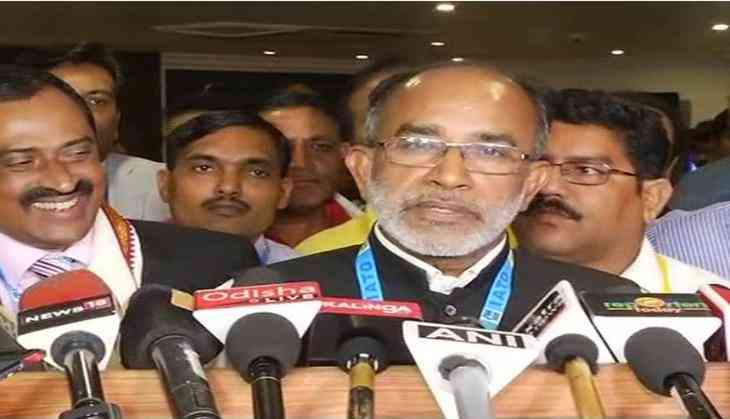 Alphons Kannanthanam said no beef in India. (ANI)
The newly-elected Union Tourism Minister Alphons Kannanthanam has apparently asked the tourists coming from abroad to "eat beef in your own country and then come to India."
The statement came in the aftermath of him being questioned about cow vigilantism and restrictions on beef consumption in several states of India and how it has affected India's hospitality sector.
"They should eat beef in your own country and then come to India," he quipped and laughed.
Kannanthanam was addressing the 33rd annual convention of the Indian Association of Tour Operators in Bhubaneswar.
This also comes close on the heels of Kannanthanam's earlier statement that said beef would continue to be consumed in Kerala.
However, when the minister was asked about his earlier statements, he said, "It's a cock-and-bull story. I am not the food minister to decide on it."
Alphons Kannanthanam is a bureaucrat-turned-politician, and was appointed as the Minister of State for Tourism (Independent Charge) in Prime Minister Narendra Modi's new team.
Earlier, Minister for Environment, Forest and Climate Change Harsh Vardhan had ordered that the ministry has notified the Prevention of Cruelty to Animals (Regulation of Livestock Markets) Rules, 2017 to ensure that the sale of cattle is not meant for slaughter purposes.
Regulating animal trade is a state business, but animal welfare is a central subject, thereby providing the window for the ministry to notify the rule.
In lieu of this, there was widespread opposition of the order, with many states openly denying accepting the notification.
-ANI