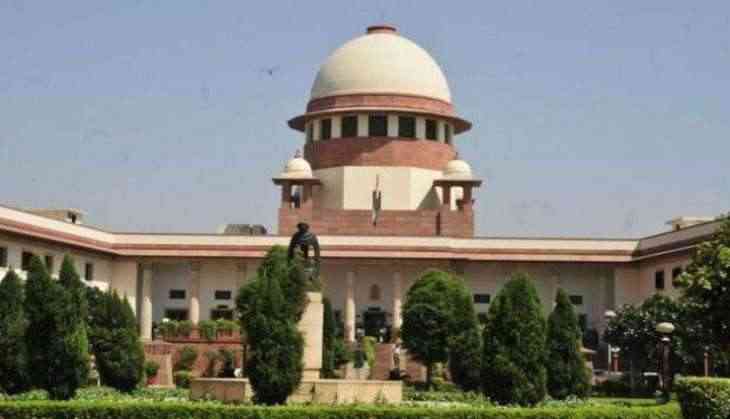 DU to move SC against order granting relief to teachers
Delhi University has decided to move the Supreme Court against a Delhi High Court order that directed the varsity to grant a monthly pension to over 300 teachers.
The decision was taken at the executive council meeting of the university yesterday. The emergent meeting was primarily organized to discuss issues pertaining to general provident fund (GPF), monthly pension, the cumulative provident fund (CPF) and lump sum money at retirement for teachers.
'Despite dissents from members, the university decided to file SLP (Special Leave Petition) in the apex court, ' said a council member Rajesh Jha.
'We also submitted a statement of concerns over pension issues signed by five council members during the meeting,' he added.
The proceedings of the meeting held at Viceregal Lodge in the North Campus of the varsity started at around 3 PM and concluded at around 1 AM.
The move to challenge the HC judgment has come under attack from a large number of teachers of the varsity.
'The division bench judgment was earned by hundreds of university employees after more than a decade of litigation involving huge legal expenses,' Nandita Narain, the DUTA president said.
DU employees are deeply disappointed with the 'callous approach' of the MHRD in not complying with the HC judgment, she added.
The Delhi University Teachers' Association (DUTA) organized a dharma outside the meeting venue to flag their concerns.
'Regarding pension issue, the MHRD does not want to spend money on anything and pensions of several employees who retired after 2014 have not been issued,' Narain charged.
Absorption of ad-hoc teachers as permanent ones and issues of physical education teachers were some of other important concerns that were raised during the meet. Delay in the absorption of ad hoc teachers as permanent employees and promotions also were raised.
'We have raised some issues like delay in confirmation of jobs, problems faced by physical education teachers and counting of ad hoc experience in promotion,' said a member of the council.