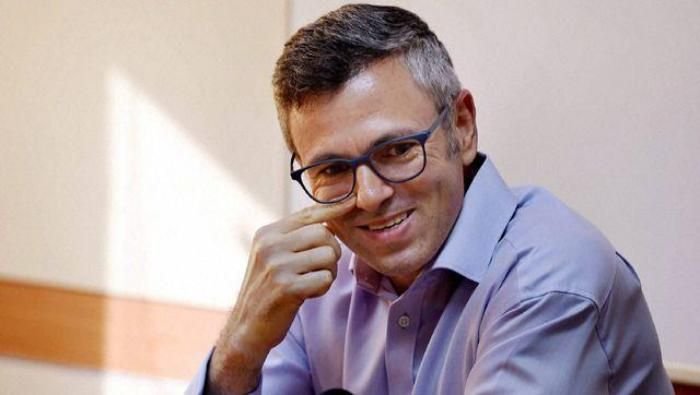 Former Jammu and Kashmir Chief Minister and National Conference leader Omar Abdullah said his party is waiting to go to the people or to be more precise, for an election.
In an interview to Rising Kashmir, Abdullah said the way the PDP is handling its differences with the BJP is counterproductive for the welfare of the state.
In the interview, Abdullah made some sharp observations and raised some pertinent points, which are:
- We want to know why the need of Confidence Building Measures (CBM) suddenly arose after the PDP ruled the State with the BJP for last 10 months. Their alliance partner is same; leaders are same, except that Mufti Sahab has passed away. Then what has gone wrong with them?
- What has changed in the last 10 months that today, even though they have the numbers in the Assembly, they are not ready to form the government?
- The PDP should fix a deadline and if no reply is forthcoming, they should tell the BJP straightaway that the alliance is over and go to the people. We are also waiting for that.to go to the people.
-If she (Mehbooba Mufti) is not ready to lead the state with conviction, she should announce it and not keep the state guessing.
- Even their alliance partner wants to know what the PDP has demanded. So we too would want to know what are the CBMs which Mehbooba Mufti is asking for, and did they keep a timeframe, a deadline?
Abdullah added that he had foreseen such a scenario a year ago when the BJP and the PDP decided to form an alliance. He said the he had offered support to the PDP government as he knew that such an alliance was not sustainable and wouldn't be acceptable to the people of Kashmir.
Jammu and Kashmir has been without a government since a month now, after the demise of PDP patron and chief minister Mufti Mohammad Sayeed. The state is under governor's rule even as the PDP chief Mehbooba Mufti keeps both the BJP and the people of the state guessing on whether the alliance of the two parties forged by her father will continue or if there will be fresh elections in the state.