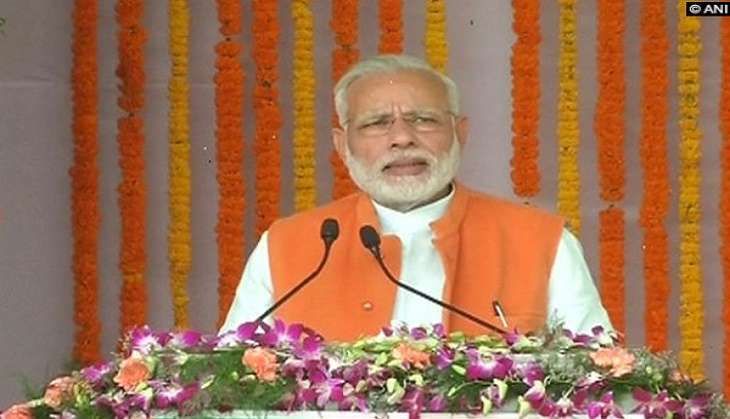 Prime Minister Narendra Modi today urged the people to stand up against the mentality that lets them accept corruption as part of the system.
He also encouraged the people to work for eradicating this evil for a prosperous future.
"We have to stand up against this compromise mentality for our future generations. There may be some people who do not have the strength to fight," Prime Minister Modi said at an event commemorating Bharatiya Janata Party (BJP) veteran Kedarnath Sahni.
"Why should we accept corruption and black money as things that are a part of system? We have to think about the future without any compromises," he said.
He said it is unfortunate for the nation that some people are talking in favour of black money and opposing the demonetisation drive.
"There was a time when people were staunchly against corruption. Then, the time of compromise came, people wanted their work done. Next, corruption was forgotten, people said corruption isn't an issue anymore," he added.
His remarks on corruption came as the opposition is training guns on him for his absence from the winter session in Parliament in an attempt to dodge any debate on the demonetisation move.
Earlier today, Prime Minister Modi asked the public to participate in a survey via his NM app, where a number of questions have been posed with regard to scrapping of old Rs 500 and Rs 1000 currency notes.
"I want your first-hand view on the decision taken regarding currency notes. Take part in the survey on the NM App," he said in a tweet," he tweeted.
--ANI