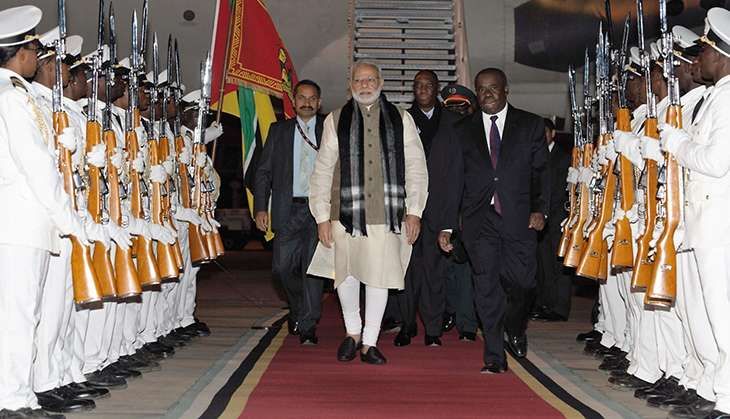 The Prime Minister's office has released the details of the foreign visits undertaken by Prime Minister Narendra Modi. This entails the expenses incurred on his chartered flights. The information is available on his website.
In all the Prime Minister has gone for 24 trips across 30 countries since being sworn in in 2014. The first country he visited was Bhutan. This was followed by Brazil, Nepal, Japan, US, Myanmar, Australia and Fiji, reported the Cobra Post.
The expenditure details of all the trips aren't available on the website. The expenses for the foreign trips are drawn out of the budget head 'Cabinet Ministers - Maintenance of PM's aircraft - other charges' under Demand no.54. Ministry of Defence pays for his domestic visits.
Here are the expenses incurred on chartered flights by the Prime Minister on his foreign trips -
Bhutan trip -- Rs 2,45,27,465
Brazil visit - Rs 20,35,48,000.
Three-nation tour of Australia, Myanmar and Fiji -- Rs 22,58,65,000
Japan - Rs 13,47,58,000
US - Rs 19,04,60,000
Neighbouring countries like Nepal, the PM takes the Boeing Business Jet (BBJ) of the Indian Air Force.