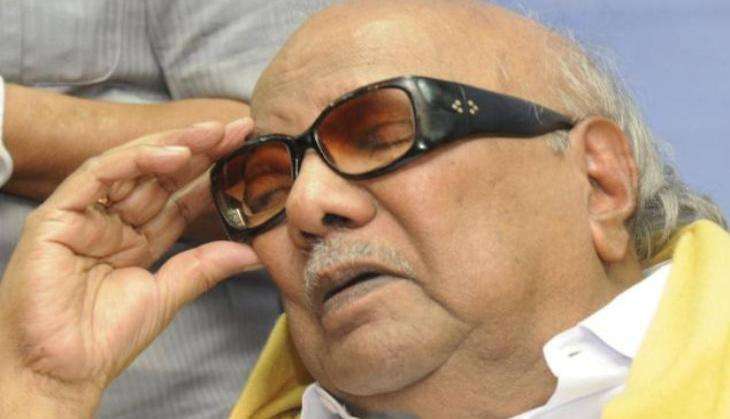 DMK President M Karunanidhi has been admitted to a hospital in Chennai, his party said on 1 December. According to reports, the 93-year-old leader has been suffering from allergies for over a month.
NDTV quoted a DMK source as saying, "Doctors have admitted him for a few tests. He will be back home in a few days."
"Karunanidhi [has been] admitted for optimisation of nutrition and hydration. He's stable... [and is being] treated by a team of doctors. He will be in hospital for a few days," a statement from Kauvery Hospital read.
Karunanidhi due to his illness hasn't been public for over a month. In October, a statement from his party read, "The DMK leader is unwell due to a drug-induced allergy. Doctors have advised him rest. Visitors should avoid visiting him and cooperate."
The DMK chief's illness comes amid the over two-month-long hospitalisation of Tamil Nadu chief minister J Jayalalithaa who has been recovering from a lung infection.