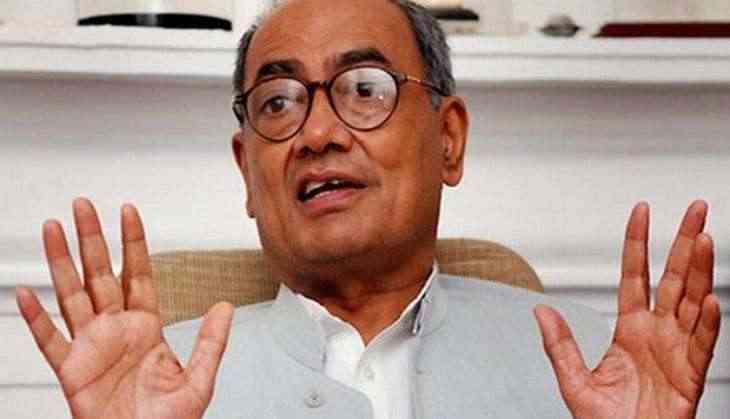 During the electoral season, the political rhetoric has taken a pitch and Congress' senior leader Digvijay Singh has compared PM Narendra Modi with Adolf Hitler and Mussolini.
While reacting to Congress president Rahul Gandhi's tweet wherein he condemned the attack in New Zealand, "The New Zealand shooting is a despicable act of terrorism, that must be condemned unequivocally. The world stands in need of compassion and understanding. Not bigotry and hate filled extremism. My condolences to the families of the victims. My prayers go out to those who were injured."
I totally agree with Rahul ji. World needs the Doctrine of Love Peace and Compassion promoted by Sanatan Dharm Gautam Budha and Mahavir and not that of Hatred and Violence. We need Mahatma Gandhis Martin Luther Kings and not Hitlers Mussolinis and Modis. https://t.co/Q9Ay0Ro5Tj

— digvijaya singh (@digvijaya_28) March 16, 2019
Reacting to the tweet, Digvijay Singh said that the world requires the doctrine of love, peace and compassion.
Singh tweeted, "I totally agree with Rahul ji. World needs the Doctrine of Love Peace and Compassion promoted by Sanatan Dharma, Gautam Budha and Mahavir and not that of hatred and violence. We need Mahatma Gandhis, Martin Luther Kings and not Hitlers, Mussolinis and Modis."
Another Congress men and leader of Opposition Mallikarjun Kharge last year had compared PM Modi with Germany's Adolf Hitler and stated that "The BJP is trying to bring dictatorship in the country. PM Modi wants to do to India what Adolf Hitler did to Germany. The Constitution is in danger and we need to fight the BJP's attempts to destroy it."
ALSO READ: Ex PM Manmohan Singh presents award to Arun Jaitley for enacting GST, BJP takes a jibe at Rahul Gandhi