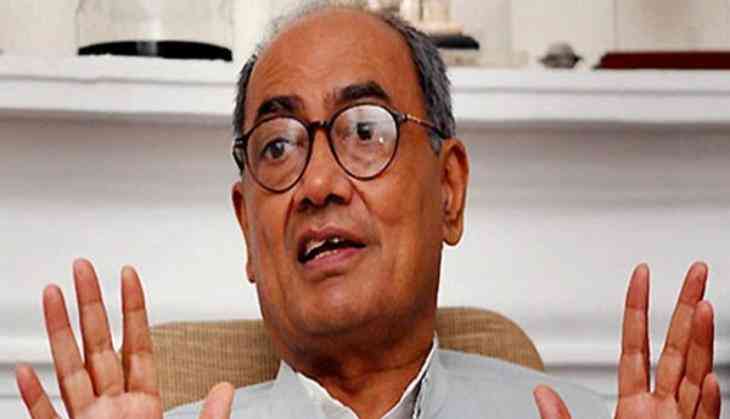 Congress' Digvijay Singh asks Prime Minister Narendra Modi-led government to provide evidence of air strike carried out by Indian Air Force on Jaish-e-Mohammed's terror camp in Balakot in Pakistan occupied Kashmir.
Also, Congress' senior leader and former Madhya Chief Minister congratulated Pakistan Prime Minister Imran Khan for the release of IAF Wing Commander Abhinandan Varthaman.
Speaking to reporters in Indore, he said, "I am not questioning the recent IAF action against Pakistan-based terrorist camps. But pictures of any incident in open space can be accessed through satellite technology. So we should also give evidence, the way the United States government presented evidence of Osama bin Laden's killing before the world," he said.
On 26 February, Indian Air Force air strike Jaish terror camp in Balakot deep inside Pakistan occupied Kashmir. The day after, Pakistan retaliated by PAF's three jets violated Indian air space to target Indian military installations on Wednesday. In the air combat, IAF pilot Abhinandan Varthaman was capture by Pakistan after his MiG-21 Bison was shot down.
"I also congratulate the honourable Prime Minister of Pakistan Imran Khan for showing us a new way of being a good neighbour and returned the brave Indian Air Force officer to us," the Congress leader said.
"Now he should show courage by handing over Hafiz Saeed and Masood Azhar to us," he added.
However, Digvijay Singh tried to take U-turn over his 'evidence' remark and said, "I am not raising questions on the operation, but this the technical age and satellite pictures are possible. Like the USA had given solid proof of the Osama operation to the world, we should also do it for our air strike," news agency ANI reported.
Also reaD: Savitri Bai Phule, who quit BJP calling it 'anti-Dalit', joins Congress ahead of Lok Sabha polls