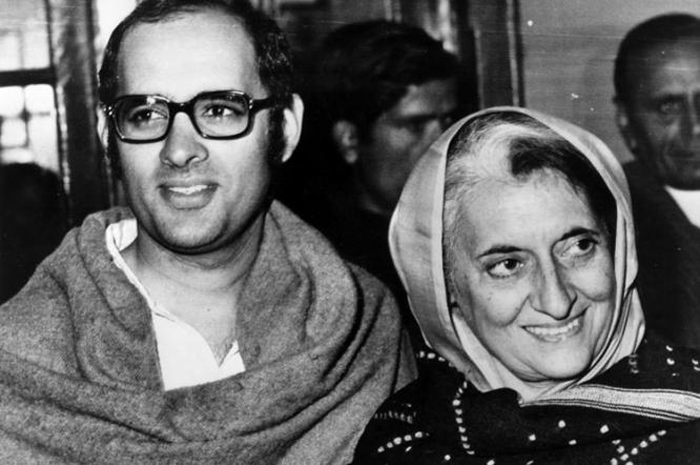 TV Rajeswar, former Intelligence Bureau (IB) chief, gave an interview to India Today on 21 September, and claimed that Rashtriya Swayamsevak Sangh (RSS), and its then leader Balasaheb Deoras, had supported the Emergency and tried to establish contact with then Prime Minister Indira Gandhi.
He also claimed that it was Sanjay Gandhi who was against the idea of lifting the emergency six months after it was imposed, while Indira wanted to lift it.
Rajeswar was the deputy chief of IB when the Emergency was imposed and recently authored the book 'The Crucial Years'. There are various passages in the book which say that Deoras wanted to meet Gandhi and that RSS was in support of the emergency. However, he has mentioned, that Gandhi did not want to be seen as affiliated with the organisation in any way, so she never met Deoras.
This is not the first time that someone has thrown light on the dubious role of RSS during Emergency. On 13 June 2000, senior BJP leader Subramanian Swamy had written an opinion piece for The Hindu, titled 'Unlearnt lessons of the Emergency '.
The article was written just before 25th anniversary of the Emergency and Swamy claimed in the article that most of the BJP and RSS leaders had betrayed the struggle against it.
Here are a few quotes from the article
It is on the record in the Maharashtra Assembly proceedings that the then RSS chief, Balasaheb Deoras, wrote several apology letters to Indira Gandhi from inside the Yerawada jail in Pune, disassociating the RSS from the JP-led movement and offering to work for the infamous 20-point programme.
Mr. Vajpayee was out on parole after having given a written assurance that he would not participate in any programmes against the Government.
I must add that not all in the RSS were in a surrender mode. The exceptions were Madhavrao Muley, Dattopant Thengadi and Moropant Pingle.
In another opinion piece written for The Hindu by Arvind Rajagopal, it was mentioned that the emergency catapulted Jan Sangh's image and made it easier for the party to enter mainstream politics.
"In LK Advani's words, it changed what he called the 'untouchable' status of the Jana Sangh in politics," he wrote.
He further asserted that the "RSS literature makes it clear that it did not even want to ask for lifting of the ban because it could put off Indira (and) make her refuse all other demands as well, thus closing all avenues to a solution."
To make it clear, Rajagopal writes that in RSS' literature based on Emergency, the organisation has negligible mention of any conventional protest measures like large gatherings or clashing with the police.
However, the 'sangh' mainly focused on underground activities and increasing its support base. It was this time that the group formulated its own counter-propaganda.