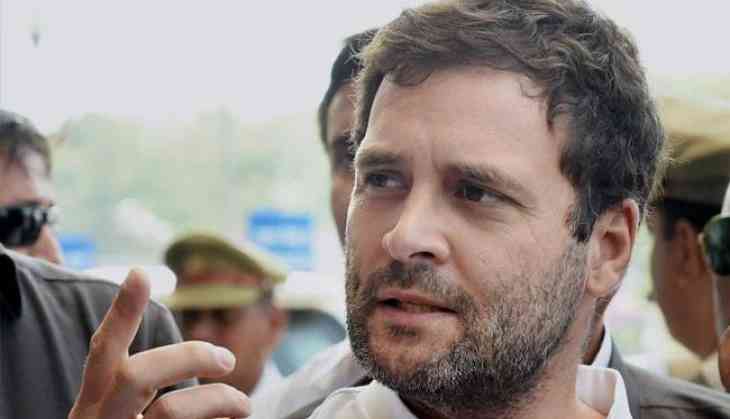 Did Rahul Gandhi raise India's concerns with Chinese envoy?
After a series of flip-flops, the Congress Party finally cleared the air on the meeting between party vice president Rahul Gandhi and China's Ambassador to India Luo Zhaohui.
After initially denying that any meeting had taken place between the two, the Congress did an about turn. Party spokesperson Randeep Surjewala confirmed that a meeting between Chinese envoy and the Congress vice president did take place, but did not reveal the content of the discussions either through the Congress headquarters or the office of Rahul Gandhi.
When asked whether Rahul Gandhi had raised the issue of China's violation of the understanding reached between the two countries' Special Representatives (SRs) in 2012 on addressing tri-junctions in consultation with third countries, there was no categorical reply.
Senior Congress leader and former union minister of state for external affairs Anand Sharma said, "When such an exchange of views happen, all such issues come up. Rahul Gandhi is as concerned about the violations at the tri-junction near the Bhutanese border as anyone else."
Earlier, Rahul Gandhi's office had tweeted about the meetings, but there was no clarity on whether he had raised India's concerns with the Chinese Ambassador.
"It is my job to be informed on critical issues. I met the Chinese Ambassador, Ex-NSA, Congress leaders from NE & the Bhutanese Ambassador" the Office of RG tweeted.
It is believed that former National Security Advisor Shiv Shankar Menon met Rahul Gandhi privately recently. Menon is considered an authority on China and was India's Ambassador in Beijing from 2003 to 2006.
Menon, who was an integral part of the border talks with China, was quoted by an English news website, as saying on the recent tension that, "The incident is serious because this is an attempt by China to change the status quo".
Did Rahul Gandhi share these same views when he met the Chinese envoy?
Congress leader Anand Sharma said, "Instead of deflecting, on what Rahul Gandhi has raised with the envoy, we must know what PM Modi has raised with Chinese Premier in Hamburg. He walked all the way to meet him in Hamburg."
-ANI