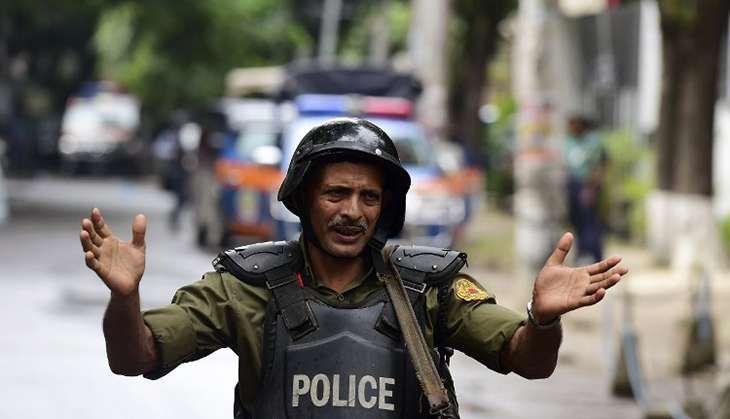 Two people were arrested on 4 July in connection with the attack on a cafe in Dhaka which claimed the lives of 22 people. Authorities have also stepped up the probe into the international links of the hostage-takers.
Inspector General of Police (IGP) AKM Shahidul Haque refused to disclose the identities of the detainees or details of where they were being kept.
He said that both detainees were unwell and would be quizzed after their condition improves. "One of them is in hospital, the other is in custody," he said.
Prime Minister Sheikh Hasina and the Bangladesh Army said that one terrorist was captured alive from the site of the attack. However, the identity of the suspect was not disclosed. "They (attackers) may have some contact with international terrorist groups," he said.
The Islamic State (IS) has claimed responsibility for the killing of the 20 hostages and two police officers during the 12-hour siege that ended after the Army stormed the Holey Artisan Bakery popular with expats in the diplomatic zone in Dhaka, killing six attackers and capturing one alive.
Hostages who were killed include 19-year-old Indian girl Tarishi Jain. Nine Italians, 7 Japanese, one American of Bangladeshi origin, and two Bangladeshis were also among the people who were killed.
"You have seen the pictures of the slain militants supplied to the media, we have found out the background of four of them," a senior police officer familiar with the investigation said.
The official added that all the attackers were in their 20s. Four of them came from wealthy families and studied at elite schools and universities in Dhaka and abroad.
One of the slain assaulters was studying in a Malaysian university, while his family said they had no idea that he returned home and took part in the attack.
--
PTI