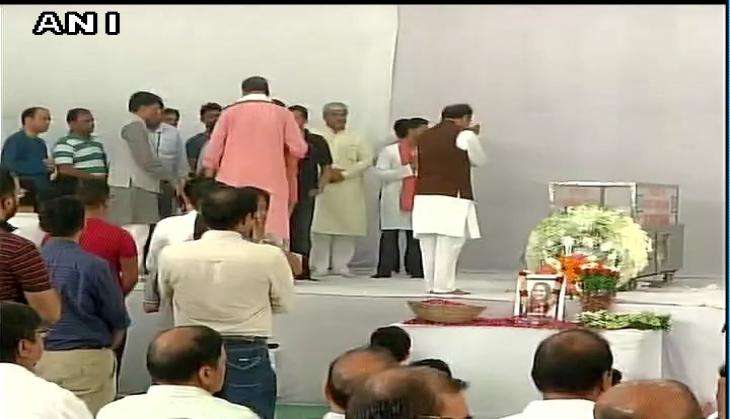 Tarishi Jain, the 19-year-old Indian girl who was killed along with 19 others in the Dhaka terror attack, was cremated in Gurugram on 4 July.
Tarishi's brother Sanchit performed the last rites at around 4:15 pm in a cremation ground at Sukhrali village near IFFCO Chowk.
Delhi LG Najeeb Jung, Rao Indrajeet Singh and Congress leader Raj Babbar also paid their respects to Tarishi. The media was not allowed to enter the cremation spot by Gurugram police.
The mortal remains of the 19-year-old student of University of California in Berkeley, US, were brought to Delhi from Dhaka. Her remains were received by her family members and Minister of State for Power and Coal Piyush Goyal.
The body was then taken to the Gurugram DLF phase -1 F Block community centre where it was kept for two hours. About 200 people, including Goyal and Haryana Education Minister Rambilas Sharma, paid their respects.
Tarishi was among the 20 hostages killed in a gruesome terror attack in a restaurant popular with foreigners and expats in upscale Gulshan locality of Dhaka on Friday night. The student was in Dhaka on a vacation.
Heart-rending scenes prevailed at the community centre with 200 relatives of Tarishi and other mourners crying unconsolably. Rambilas Sharma tried to console the aggrieved family members of the 19-year-old girl.
--PTI