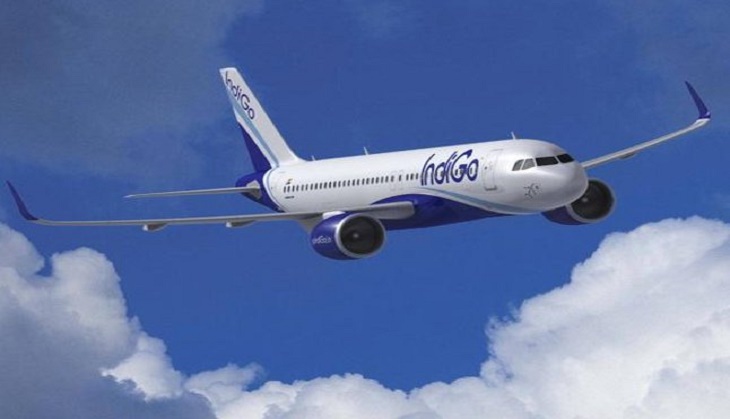 Amid uproar in Parliament over the IndiGo plane with West Bengal Chief Minister Mamata Banerjee on board running low on fuel while flying from Patna to Kolkata last evening, Minister of State for Civil Aviation Jayant Sinha on 1 December said that the Directorate General of Civil Aviation (DGCA) has ordered a probe into the matter, adding further action will be initiated accordingly.
Talking to the media outside Parliament, Sinha said the DGCA probe will reveal as to why three planes including an IndiGo flight carrying the TMC supremo on board, reported low on fuel, adding necessary action will be taken following the inquiry.
Also Read: TMC alleges foul play in Mamata Banerjee plane fuel row

"The pilots of IndiGo 6E 342 that was flying from Patna to Kolkata on Wednesday reported to the Kolkata Air Traffic Control (ATC) that they are low on fuel. Two more planes, one of SpiceJet and other of Air India, also reported that they were low on fuel. The Kolkata ATC in a sequential order made them land," said Sinha.
"The Indigo flight was hovering in the air only for 13 minutes and as per DGCA protocol, a plane can hover for 30-40 minutes at the destination, go to an alternate airport and then hover at the alternate airport for 30 minutes," he added.
Sinha also attempted to downplay the TMC's assertion that Mamata's life was at risk as she has been aggressively campaigning against the BJP-led NDA Government's move to demonetise high-value currency notes.
"It is the responsibility of the government to ensure that every citizen is fully protected," he said, adding strong safety facilities have been put in place to ensure that no untoward incident takes place.
Meanwhile, IndiGo has clarified that the flight captain at no stage declared a fuel priority or emergency, adding that the fuel on arrival was more than minimum.
The airline in a statement said IndiGo flight from Patna to Kolkata had normal landing at the Kolkata Airport and the flight was kept on hold due to air traffic.
The airline said the emergency landing was declared due to "misinterpretation by the ATC".
The IndiGo flight with Mamata and 173 other passengers on board landed in 13 minutes after its pilots reported that they were low on fuel.
On landing at the Kolkata Airport, the plane was immediately surrounded by fire engines and ambulances.
--ANI