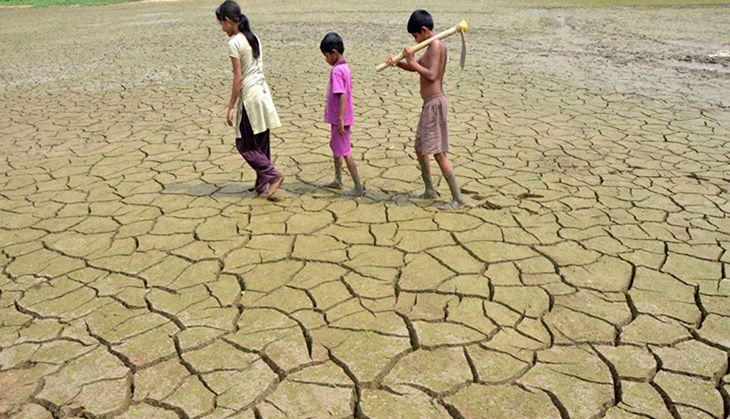 Despite the forecasts of an excellent monsoon, farmers in drought-hit areas of the country are nervous about sowing crops, fearing another round of debt and poverty. They have been backed by their state governments in some cases, for instance, Maharashtra, which asked them not to sow crops till 18 June. Thus, this year's planting figures show a drop of 24 per cent compared to last year.
As on 28 June, the monsoon has been deficient by 16 per cent, and reservoir levels are about 15 per cent of their capacity, according to the Hindustan Times.
"I don't trust weather forecasts anymore. What is the guarantee?" asked cotton farmer Ashok Barambe from Vidarbha in Maharashtra. Added farmer Surya Dev Bareth from Alwar, Rajasthan, "It's not late yet, but we are waiting for sufficient rains."
The statistics for this year's sowing are depressing, with cotton down by 46 per cent, oil seeds 34 per cent lower than this time last year and pulses down by 20 per cent. But two consecutive years of drought have forced farmers to diversify their crops. "They are hedging risks," said farm expert CK Jani.
The June shortfall of the monsoon is expected to be made up in July. "July rains matter more for crop output and they are forecast to improve. We expect kharif production growth to rise to 3.2 per cent in 2016 compared to minus 3.2 per cent in 2015," said economist Sonal Varma who works with the Nomura group.
Farmer Vinod Yadav from Bundelkhand agreed. "We will wait till 5 July. If it rains, sowing will not be too late for us," he said.