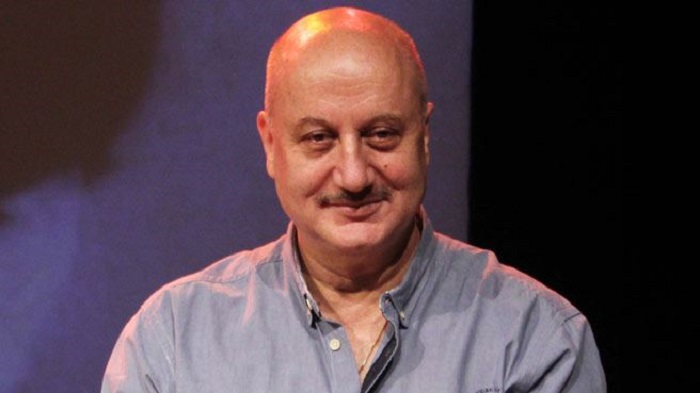 Just a week after questions were raised about whether actor Anupam Kher was conferred the Padma Bhushan for his pro-BJP stance, Kher has been denied a visa to Pakistan, where he was scheduled to attend the Karachi Literature Festival.
This time around, Kher has attributed the reason for the denial to his political views. Speaking to news agency ANI, he said that his views on the Kashmiri Pandit issue and his pro-Narendra Modi statements could have resulted in the Pakistan authorities denying him a visa.
Maybe its due to my point of view on Kashmiri Pandits or my pro-PM stand-Anupam Kher on Pak visa denied pic.twitter.com/vY9cxKcB7i

- ANI (@ANI_news) February 2, 2016
Has my visa been denied because I speak about India's rich tradition of tolerance or I am a Kashmiri Pandit who may expose Pak terror nexus?

- Anupam Kher (@AnupamPkher) February 2, 2016
I feel bad for all those people who were looking forward to meet me in Pakistan and vice versa. Sorry to them. Hopefully one day ...

- Anupam Kher (@AnupamPkher) February 2, 2016
Kher was supposed to attend a session in the Lit Fest titled: 'From life to reel' along with Nandita Das and Pakistani journalists Shahid Nadeem and Asif Noorani. He questioned if the Pakistan government was of scared of a free dialogue.
Indian Govt welcomes Pakistan based writers, artists, actors etc. Pakistan Govt. bans entry of Indian actors. Why fear a free dialogue?

- Anupam Kher (@AnupamPkher) February 2, 2016
He also claimed that he has been denied visa for the second time in a year.
He claimed that his was the only visa that had been denied and that he was a part of an 18-member delegation from India that was scheduled to go to Karachi to attend the literary festival - that kicks off on 5 February. Actor Nandita Das, LGBT activist Laxmi Tripathi and journalist Barkha Dutt, stand up comic Sanjay Rajoura, author Alok Bhalla etc are scheduled to attend the Lit Fest.
The Pakistan High Commission told India Today that the actor had not applied for a visa - something Kher called a lie. He said in a series of tweets: "Didn't Pakistan Ministry of Foreign Affairs red flag my name to Pakistan High Commission in New Delhi? Why hide facts deliberately? Pakistan High Commission should know their own rules. Karachi Lit Fest had given my name to authorities one month back and have my name in every poster."
Kher's hints that a political witch hunt had led to the visa row has earned him criticism from the Opposition parties. Congress spokesperson Sanjay Jha said that the incident reflected poorly on Modi's Pakistan policy.
He tweeted:
If indeed @AnupamPkher has been denied Pak visa for being "pro-Modi" ,it proves what Congress said: Modi's "Jhappi diplomacy" is a big flop.

- Sanjay Jha (@JhaSanjay) February 2, 2016
Jha was alluding to Narendra Modi's surprise visit to Lahore on Christmas, when he dropped by to wish his Pakistani counterpart Nawaz Sharif on his birthday.