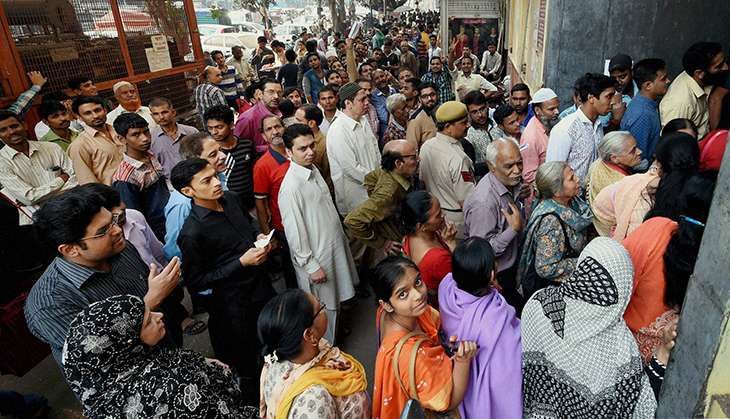 A 67-year-old woman from Haryana's Karnal district today died from a heart attack while standing in a queue to exchange currency notes.
Kausalya Devi, suffered a heart attack when she had to stand in a queue outside the Central Bank of India.
"A patient was admitted here, however she was brought dead and probably she was standing at a heavy crowded place in the bank and there itself she had an attack and died," a doctor told ANI.
She was not the only one who had to face the brunt of long queues, as in a another tragic incident, a 70 year-old man died of a heart attack near the State Bank of Mysore Chellur branch in Tumkuru District today.
Police said Siddappa was standing in the queue for nearly three hours for remitting banned Rs 500 notes when he collapsed.
Similarly, another case was reported on Wednesday when Deepak Shah, 60, while waiting in a queue to get his notes exchanged suffered a cardiac arrest and died before doctors could help him
He was rushed to a hospital but doctors declared him as brought dead.
So far, Assam, Madhya Pradesh, Jharkhand and Gujarat have each reported three deaths, reportedly.
--ANI