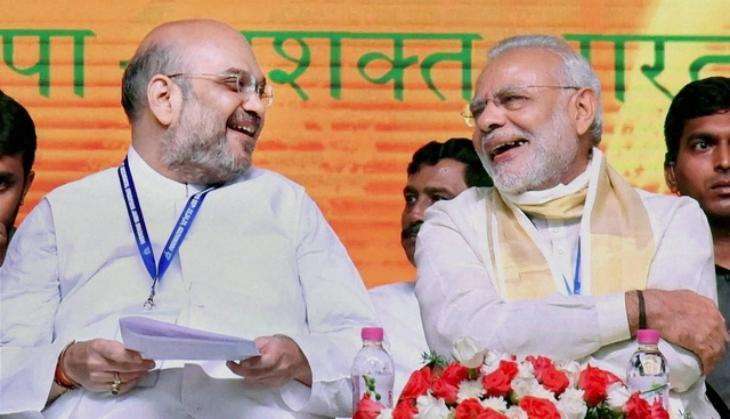 Demonetisation: PM Modi asks BJP MPs, MLAs to share bank account details after note ban
Prime Minister Narendra Modi on 29 November asked all Bharatiya Janata Party (BJP) MPs and MLAs to provide details of their financial transactions after demonetisation, i.e. 8 November to 31 December, 2016, to party president Amit Shah.
Days before Prime Minister Narendra Modi announced the demonetisation policy, the Bharatiya Janata Party (BJP) bought land worth crores of rupees. The party bought several land parcels in Bihar up to the first week of November. And on 8 November, PM Modi announced the ban on notes of Rs 500 and Rs 1,000.
Catch accessed deeds of at least 10 such property transactions by BJP functionaries in Bihar for the party. Some of them were even bought on behalf of BJP president Amit Shah.
Also Read: Before Modi banned Rs 500, Rs 1000 notes BJP was busy investing in real estate
It was based on these deeds that the Opposition demanded the ruling BJP to make all transactions public.
Prime Minister Modi has not said anything about providing details of transactions prior to 8 November, which was actually demanded by the Opposition.
Also Read: Twitter goes to town on Catch report that BJP spent crores to buy land before note ban