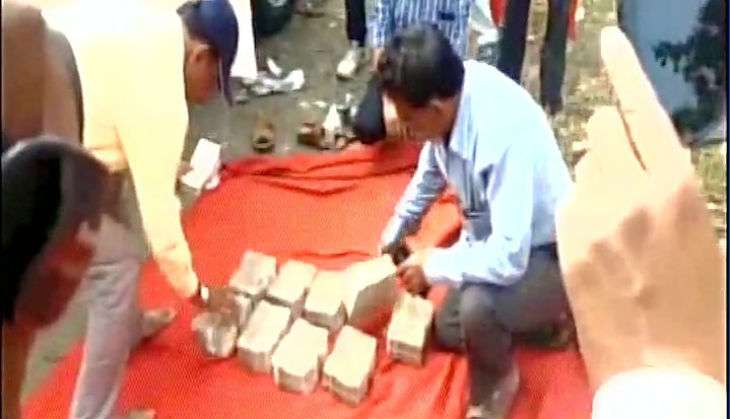 The ED has arrested the manager of a Kotak Bank branch here in a money laundering probe into the the detection of nine alleged fake accounts with deposits worth Rs 34 crore post demonetisation.
Officials said the agency arrested Ashish Kumar, the manager of the bank's branch in KG Marg area here, late on Tuesday night after questioning. "The Manager has been arrested under the provisions of the Prevention of Money Laundering Act and will be produced before the court for further custody," the ED said.
The bank in its statement said it has already "suspended the services" of Kumar. "With reference to the ongoing investigation of the said accounts, Kotak Mahindra Bank had proactively informed Financial Intelligence Unit and the bank has already suspended the services of its employee Ashish Kumar. The bank has zero tolerance towards employees not adhering to its Code of Conduct, and takes strict measures against them," Kotak Mahindra spokesperson Rohit Rao said.
The ED took on the case and registered an FIR under PMLA laws after taking cognisance of Delhi Polices' crime branch FIR in the said case. The police had also arrested two persons last week for allegedly depositing black money worth Rs 34 crore in nine fake accounts being operated in the Naya Bazar branch of the said bank here. Kotak Mahindra said it was cooperating with the probe agencies.
"The bank confirms that it has a robust system of regularly and proactively filing necessary reports with the FIU for all large transactions.The Bank has on record all necessary KYC documents, including PAN card.
"The Bank on its own, on observing the nature of transactions in these accounts, proactively filed a report with FIU for further investigations well in time.
"On subsequent investigation by the Income Tax authorities, the Bank, as per their instructions, has deposited the entire amount that was credited with these accounts with the Income Tax department.
"As can be seen from the Bank's actions, the Bank has fully cooperated and communicated with the relevant authorities, and has demonstrated the highest standards of compliance, and the Bank will continue to do so," the bank spokesperson added.
- PTI