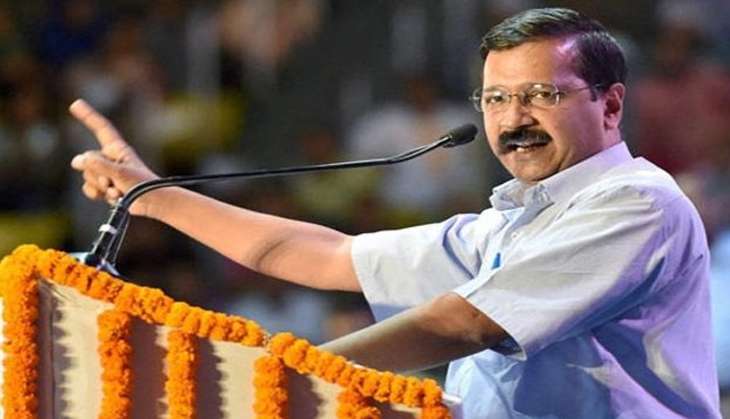 Delhi Chief Minister Arvind Kejriwal on 12 November hit back at Prime Minister Narendra Modi saying that he was making fun of people in distress after the announcement of demonetisation of higher denomination of banknotes.
जले पर नमक छिड़क रहे हैं मोदी जी। जब देश के लोग परेशानी में हैं, मोदी जी उनका मज़ाक़ उड़ा रहे हैं। https://t.co/LVl3QrAzrk

— Arvind Kejriwal (@ArvindKejriwal) November 12, 2016
This came in response to Prime Minister Narendra Modi, speech in Japan. PM Modi who was on a three-day visit to Japan for the annual India-Japan bilateral summit, met the Indian community in Kobe and spoke about demonetisation in India.
Even while the common man is reeling under the weight of demonetisation and lack of planning, PM Modi said he is thankful to the people for showing patience and accepting the change ("Desh ke gareebon ne ameeri dikhayi, ameeron ki gareebi toh bohot baar dekhi hai.")
In a speech laced with barbs and humour, Modi said opportunities were given to those with black money to come clean.
"It is not as though opportunity was not given. Then also if you feel that it will be business as usual, I cannot be faulted," he said.
Asserting that the people with black money are doing everything in their power to save themselves the Prime Minister said, "Earlier, nobody even donated Rs 1 to River Ganga, now there are notes of Rs 1000 and Rs 500 notes flowing."
Meanwhile, Arvind Kejriwal who addressed a press conference in the national capital on 12 November alleged that some members of the BJP and its "friends" were informed about the demonetisation of high value currency before the public announcement.
In a series of tweets he put forth three questions for PM Modi to answer.
3 Qs Modi ji-

1) Who has black money-

Adani, Ambani, Sharad Pawar, Badals, Subhash Chandra

Or

Housewife, grocery shop, labourer, farmer

— Arvind Kejriwal (@ArvindKejriwal) November 12, 2016
3 Qs Modi ji-

2) Pl provide a list of ur friends whom u told abt this decision before ur announcement on 8 Nov

— Arvind Kejriwal (@ArvindKejriwal) November 12, 2016
3 Qs Modi ji-

3) Who are these people converting 500/1000 notes to 2000 notes on large scale?

— Arvind Kejriwal (@ArvindKejriwal) November 12, 2016
For the last four days, long queues outside banks and ATMs have been reported from all parts of the country as people scrambled to exchange old currency notes. Most of the banks do not have Rs 100 currency and are giving Rs 2000 currency, causing huge inconvenience to people.