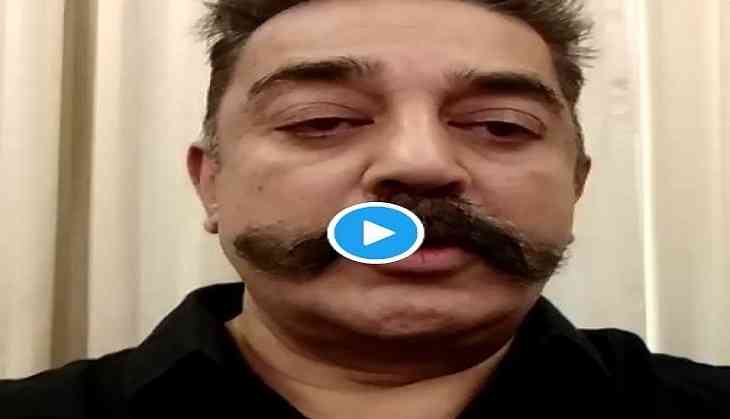 Actor-turned-politician Kamal Haasan on Thursday recorded an open message for Prime Minister Narendra Modi, asking for justice to Tamil Nadu over the Cauvery water dispute.
Taking to his Twitter handle, the Makkal Needhi Maiam (MNM) Chief said, "Sir, I am sure you are aware of the crisis that is gripping Tamil Nadu over the Cauvery water. I believe, from your past experience, you could easily deliver justice in the case of Narmada River Water Board."
Haasan further said, people of the state believe that there is a delay in Cauvery water issue because of the upcoming elections in Karnataka that are scheduled to take place on May 12.
"I want this belief to be dispelled. People are more important than elections," he added.
Haasan asked Modi to follow the Supreme Court judgement, and also posted an open letter to the Prime minister, in which he wrote "I am sure you will fulfill your duty towards the people and farmers of Tamil Nadu by constituting the Cauvery water Management Board immediately."
On February 16, the court had ordered the Central government to set up the Cauvery water Management Board (CMB) and Cauvery Water Regulation Committee (CWRC) within six weeks, in regards to the Cauvery River water dispute between Tamil Nadu and Karnataka.
The Centre's failure to constitute CMB led to various protests in Tamil Nadu. Earlier today, opposition parties held a black flag protest against the Prime Minister's visit to the city without constituting the CMB.
(ANI)