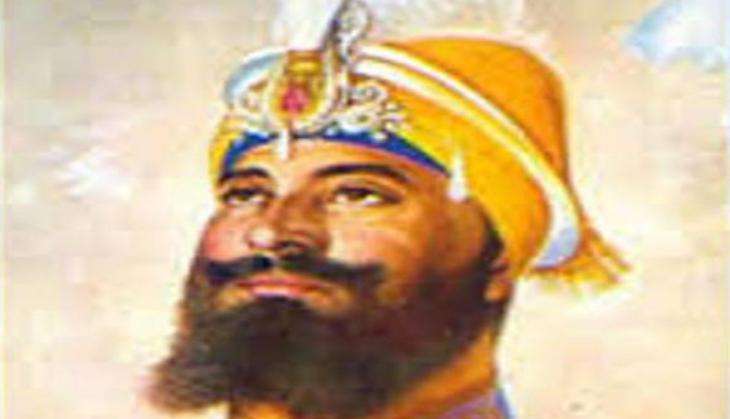 The 350th birth anniversary of the 10th and last Sikh Guru, Guru Gobind Singh is being celebrated across the country on Thursday.
The main function will be held at Takht Harmandar Sahib in Patna where Prime Minister Narendra Modi will arrive to participate in the Prakash Parva.
The Delhi Government offices will remain closed on 5 January, on the occasion of the Guru Gobind Singh's 350th birth anniversary.
Lieutenant Governor Anil Baijal has approved this holiday.
Extending greetings to the nation on the occasion of Prakash Parva of Guru Gobind Singh, Prime Minister Narendra Modi on Thursday said the 10th Sikh Guru's bravery is etched in the heart and mind of every Indian.
In a series of tweets, Prime Minister Modi said, "Guru Gobind Singh ji's entire life was devoted to serving the people and fighting for values of truth, justice and compassion. Guru Gobind Singh Ji was blessed with indomitable courage and tremendous knowledge and his bravery is etched in the heart and mind of every Indian."
The Prime Minister said he is delighted to be part of Prakash Parva celebration of Guru Gobind Singh in Patna on 5 January.
Prime Minister Modi will arrive in Patna on 5 January to participate in Guru Govind Singh's 350th Prakash Parva or birth anniversary celebrations.
The Prime Minister will take part in various programmes at Gandhi Maidan in Patna where a makeshift Gurudwara has been set up.
Holy Gurugranth Sahib has been installed in view of Prakash Parv celebrations. PM Modi will release special commemorative stamps on Prakash Parv. The Prime Minister is likely to address devotees on this occasion.
Bihar Governor Ram Nath Kovind, Chief Minister Nitish Kumar, Punjab Chief Minister Prakash Singh Badal, Union Minsters Ravi Shankar Prasad and Ram Vilas Paswan and other dignitaries will participate in the Prakash Parva celebrations.
-ANI