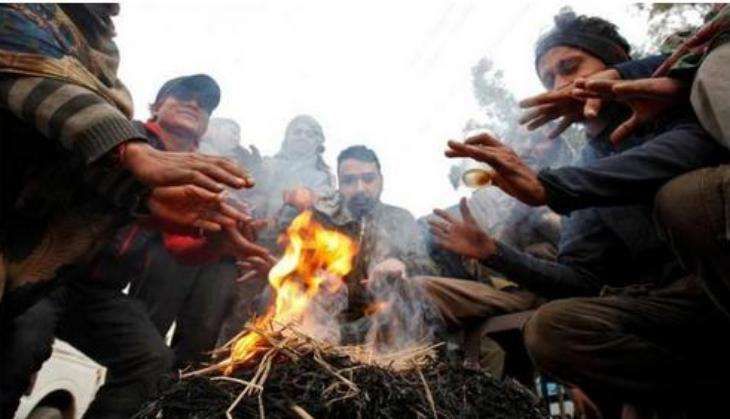 Delhiites on 12 January woke up to the coldest day of the season with the mercury plummeting to 2 degrees Celsius in parts of the national capital.
The Safdarjung observatory, reading of which is considered the official one for the city, recorded a low of 3.4 degrees Celsius, a MeT official said.
Lodhi Road recorded a minimum of 2 degrees Celsius, the official said. On 11 January, it had posted a low of 2.3 degrees Celsius.
Chilly winds continued to make inclement weather more difficult for people, even as poor visibility in the morning affected rail services. Flight services, however, were not affected as such.
"26 trains are running late, eight have been rescheduled and seven cancelled," a senior railway official said.
The visibility was recorded at 800 mt in the morning at Safdarjung observatory while Palam recorded 500 mt, he said.
The maximum temperature settled at 17.2 degrees, three notches below the season's average at Safdarjung.
Among other weather stations, Palam saw a high and low of 17.7 and 4.4 degrees Celsius, Aya Nagar 17.4 degrees Celsius and 4.9, while Ridge recorded a maximum of 17.9 degrees Celsius and a minimum of 5.5 degrees Celsius.
The relative humidity level oscillated between 54 and 100 per cent.
The weatherman has forecast a clear sky with shallow/ moderate fog in the morning.
"The maximum and minimum temperatures tomorrow are likely to hover around 17 and 3 degrees Celsius, respectively," the weatherman said.
On 11 January, the maximum and minimum temperatures at Safdarjung were recorded at 17.2 degrees Celsius and 4 degrees Celsius.
-PTI