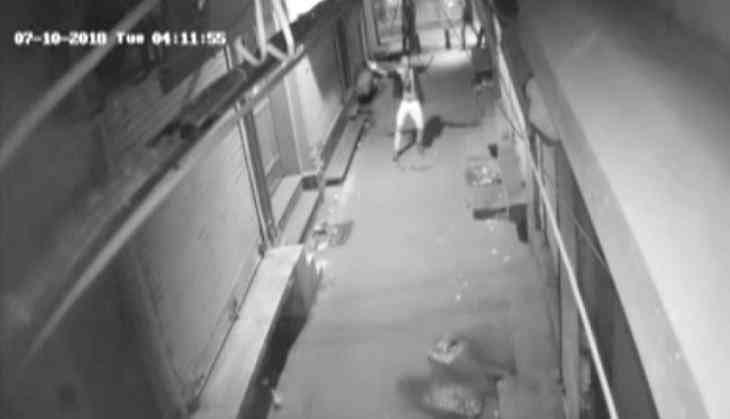 Have you ever wondered a thief dancing before the robbery? Recently, a thief was caught on CCTV camera shaking legs in front of the shop before looting it in Delhi. The man with an unbuttoned shirt is seen breaking into some familiar bhangra dance moves while eerily looking in the direction of the CCTV camera.
In a CCTV footage from a narrow lane of Delhi, captures thief dancing madly just moments before he and his partner try to break into a shop. The incident took place near Delhi's Lahori Gate area.
#WATCH CCTV footage of a thief dancing before he and two other people attempt to break into a shop, in Delhi (10.07.18) pic.twitter.com/zWhyaqqKDP

— ANI (@ANI) July 11, 2018
According to ANI, the incident took place on July 10. In the 20 second video, the thief can be seen shaking legs happily before he goes on to break the lock of a shop's shutter and looting it with his partner. It seemed that he wanted to tease the CCTV's owner after he discovered that he is under surveillance. The video is been widely shared on social media.
According to IndiaToday, the thief and his gang, however, ended up looting many shops and ran away with valuables. The police are currently investigating the matter.
According to reports, the men are yet to be identified and arrested by the police. Around five thieves broke into four shops in that lane that night and fled with goods worth lakhs of rupees, reports said.
Also read: Agra man not selected into Indian Army, commits suicide live on Facebook; 2, 750 people watched but no one helped