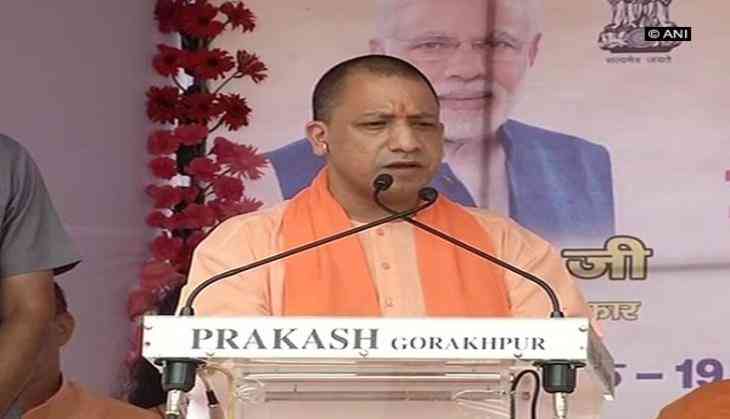 Amid the ongoing controversy over the Gorakhpur tragedy, Uttar Pradesh Chief Minister Yogi Adityanath on 19 August launched a scathing attack on the Opposition, saying that it should not be allowed to make the tragedy-struck place a 'picnic spot'.
"The 'shehzaada' sitting in Lucknow and the 'yuvraj' sitting in Delhi don't know the importance of cleanliness. We must not allow them to make Gorakhpur a picnic spot," Chief Minister Yogi said, while addressing a public rally in Gorakhpur's Andhiyari Bagh locality, ahead of Congress vice-president Rahul Gandhi's visit to the city.
Adityanath also targetted an attack on the Samajwadi Party and the Bahujan Samaj Party (BSP) for ruining institutions in Uttar Pradesh for selfish motives.
"The governments in last 12-15 years ruined the institutions in UP for selfish motives by institutionalising corruption and kept people deprived of facilities," he stated.
The Chief Minister launched a 'Swachh Uttar Pradesh, Swasth Uttar Pradesh' campaign and broomed a street in Gorakhpur clean.
He also appealed the public to maintain cleanliness in their locality to fight encephalitis.
"I started the movement against Encephalitis, at least 20 years back. Prevention is better than cure and it starts with sanitation. The common people have to involve themselve in the cleanliness drive. We will start the abhiyan from Gorakhpur itself," he added.
Yesterday, former chief minister Akhilesh Yadav demanded a high-level Central Bureau of Investigation (CBI) inquiry into the death of at least 30 kids died in 48 hours at Baba Raghav Das (BRD) Medical College's Nehru Hospital in Gorakhpur.
Addressing the media here, Yadav accused the Yogi Adityanath-led government of being hand-in-gloves with the CBI.
The former chief minister also said that people of Uttar Pradesh have understood the reality of the party and would not be fooled by BJP's false promises.
Meanwhile, the Allahabad High Court has pulled up the Uttar Pradesh Government and has asked to specify the cause of deaths of multitudes of children that took place in Gorakhpur's BRD Medical College.
-ANI