Namit Hans
| Updated on: 13 February 2017, 3:21 IST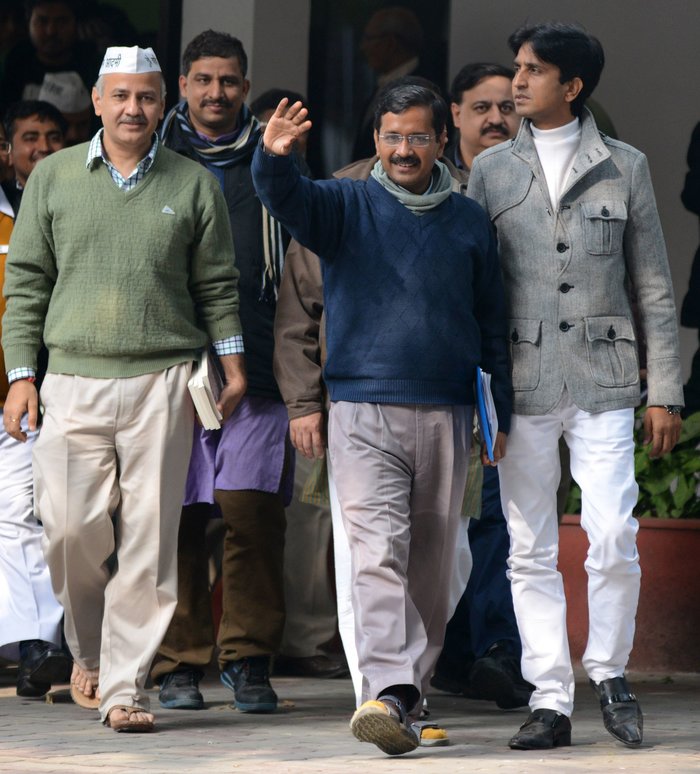 Arvind Kejriwal has repeatedly raised his concerns over the Central Government's control on Delhi Police. He even accused the ruling party BJP of using the police against his government and blamed the police for deteriorating the security condition of the capital.
The commissioner of Delhi Police BS Bassi met Kejriwal on 20 July after he received a letter from Delhi CM asking for the report on the brutal murder of a teenage girl.
Kejriwal also accused the police of not taking strict action against the girl's molesters even after her family had filed several complaints since 2013.
However, this is not the first time that the AAP government in Delhi and the police have had a face off. Let's take a quick look at past instances:
Gajendra Singh suicide issue
The ugly side of disagreement between Delhi Police and AAP surfaced when both of them accused each other of being responsible for Gajendra Singh's death.
Gajendra lost his life after he committed suicide during an AAP rally at Jantar Mantar. The police alleged that AAP workers had instigated Gajendra into climbing the tree and going on with the misadventure.
Face-off on the E-rickshaw promotion
In a surprising tweet, Delhi Traffic Police tried to mock Kejriwal by writing "On one side, #Arvind Kejriwal, #AAPkaArvind is act as the saviour of Delhi and on other he promote the E ricksh (aws)... [sic]" after Kejriwal had criticised traffic cops for their rash behavior. His reaction came after the video of a cop hurling brick at a woman went viral on social media.
Anti-Corruption bureau chief appointment
The clash between Delhi Government and city police resurfacd when the AAP went to High Court against appointment of Joint Commissioner of Police, MK Meena as the chief of ACB. Lt. Governor Najeeb Jung had made Meena the head of anti-graft unit which made him superior to SS Yadav who was chosen by AAP itself.
Lack of co-ordination
The Delhi Police and AAP have been pitched against each other ever since the party's 49 day stint in the capital. In 2013, the commissioner of police refused to take orders from CM Arvind Kejriwal. Similarly, the then Law minister of AAP Somnath Bharti had to face a lot of criticism when he went to raid Khirki area and the police did not cooperate.
Kejriwal Humiliated by former Top Cop
At India Conclave 2014, former commissioner of Delhi Police Neeraj Kumar read a derogatory SMS about Arvind Kejriwal on National Television. Kejriwal did not react to the humiliation and silently ignored it.