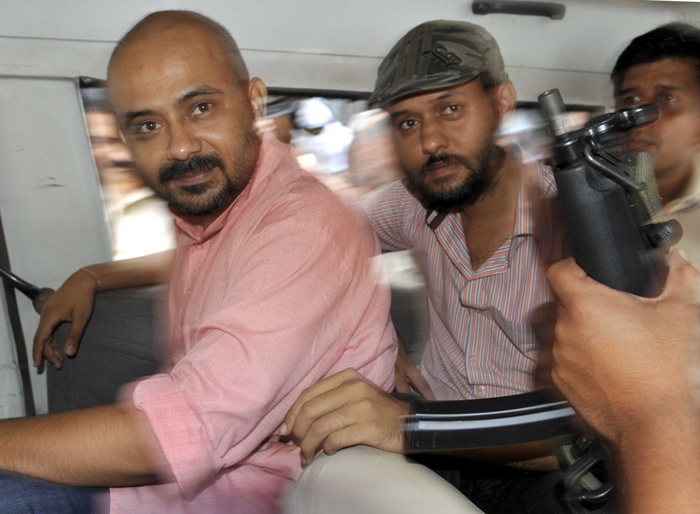 Aam Aadmi Party's Delhi chief Dilip Pandey alleged that a Delhi Police bus tried to run over him in front of the Rajinder Nagar police station. According to Pandey, the incident happened around 10:30 pm on 21 July when he was talking to media about Delhi police action on AAP volunteers at Anand Parbat earlier in the day.
The rift between Aam Aadmi Party and Delhi Police intensified after the brutal murder of a 19-year old girl in West Delhi's Anand Parbat. The rising crime rates in the city prompted the Arvind Kejriwal-led government to demand control over Delhi police. The AAP government even decided to hold a special assembly session on 28 July to discuss women's safety.
"Since there were women volunteers who were detained, I went to the police station so that they could be released. At around 10.30 PM, while I was talking to the media outside Rajinder Nagar station, a Delhi police bus tried to run over me but one volunteer pushed me aside. I have also filed a written complaint with Rajinder Nagar police, hopefully they will file an FIR in the case".
Delhi Chief Minister Arvind Kejriwal had also summoned the Delhi Police Commissioner B S Bassi to discuss the law and order situation in the capital. Kejriwal had asked for a detailed report on the stabbing of the teenager but Bassi denied to share it saying that he is accountable to the Center and Parliament not to the any individual.