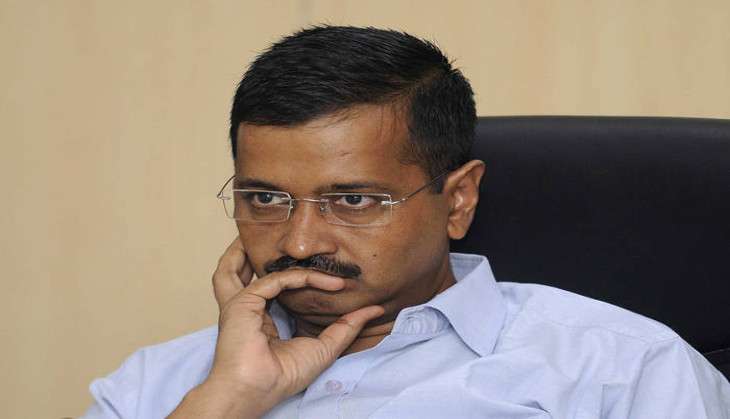 Two legislators of Delhi's ruling Aam Aadmi Party were arrested on 23 July - one for allegedly trying to mow a woman down and another in a sacrilege incident in Punjab. A total of eleven AAP legislators have been held by the police in different cases so far.
Lashing out at Prime Minister Narendra Modi on 24 July, Chief Minister Arvind Kejriwal said that the Delhi government and the BJP-ruled centre are locked in a "holy war", like the "Kauravas and Pandavas."
"He (PM Modi) could not digest his defeat. They have put all the agencies behind us, but could not unearth a single act of corruption. It's a holy war akin to the war between Kauravas and Pandavas," Kejriwal said after inaugurating the 3.40 km elevated corridor between Vikaspuri and Meerabagh in Delhi on 24 July.
Amanatullah Khan was arrested by Delhi police after a woman alleged that he tried to mow her down after she visited his residence to raise the issue of power cuts while a Punjab Police team arrested Naresh Yadav, who has been booked in connection with the alleged Malerkotla sacrilege incident on June 24. Both the arrests were made in Delhi.
The Aam Aadmi Party chief warned the Prime Minister that if he "does not stop putting spanners", then BJP will meet the same fate in Punjab, Goa and Gujarat "like it did in Delhi where its strength got restricted to three MLAs."
"Nripendra Mishra monitors all the files but has failed to find corruption. In the BRT corridor case, BJP even alleged that I pocketed Rs 15 crore, but failed to prove anything in this regard. I challenged Modiji to stop the development of Delhi. I challenge Narendra Modi to stop our reforms being brought about by our education minister Manish Sisodia," he said.
Kejriwal cited an anecdote he heard in Gujarat that while political rivals are jailed in the national capital, such persons are "encountered" in the BJP-governed western state. "We are on the path of truth and we will win."
--With PTI inputs