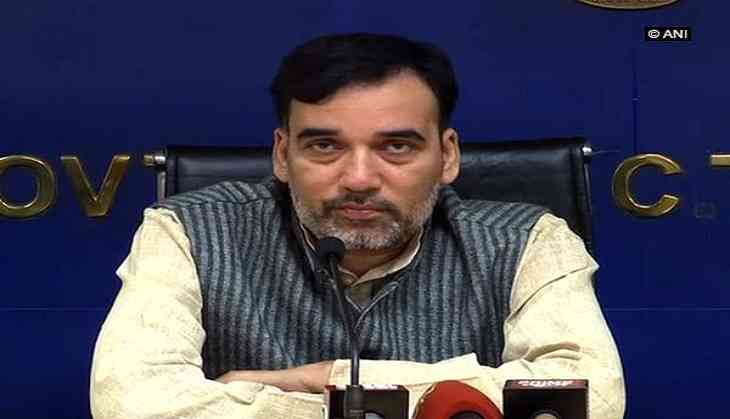 Delhi Development Minister, Gopal Rai on Monday said the state government would be re-filing the proposal before the National Green Tribunal (NGT) in connection with exemption of two wheelers and women from the odd-even rule.
"The government had taken a decision regarding odd-even, but the NGT observation had come after that. We are re-filing before NGT that two wheelers and women be exempted from Odd Even," Rai said while addressing a press conference here.
The odd-even rule was slated to be rolled out from November 13 to November 17 in an attempt to reduce pollution in Delhi.
However, the court looking into the environmental issues added the condition that only emergency vehicles like ambulances or fire fighting engines will be exempted during the scheme, and not women and two -wheelers.
The minister also informed that Supreme Court is hearing the matter as well, and hence hence the government is waiting for decision of both the courts'.
Regarding the current status of population, Rai said that in the report from the last 48 hours, a decline has been recorded in the pollution level for the last six hours.
Besides, Delhi Chief Minister and Union Cabinet are in touch with environment scientists and continuously monitoring the situation, he informed, and added that the government would be meeting with the State-owned helicopter service company, Pawan Hans to discuss future step and add more strategies in combating pollution.
At present, water sprinkling in the whole region is being done by PWD and Jal board.
Rai also responded to Haryana Chief Minister Manohar Lal Khattar's remark about Delhi government not looking to its own farmers indulging in stubble burning.
'Haryana is more severe than Delhi. We are doing more than we can, and there is no visual of any farmer burning stubble in Delhi. This whole talk is about running away from responsibility," Rai said.
-ANI