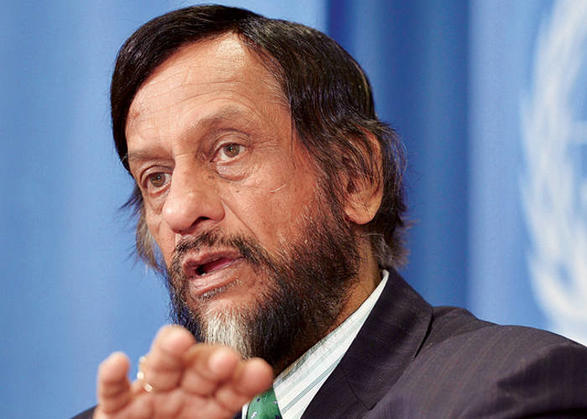 On 14 May, a Delhi Court summoned environmentalist and former The Energy and Resources Institute (TERI) chief, RK Pachauri, and took notice of the chargesheet filed against him for allegedly sexual harassing an ex- colleague.
"The court is satisfied that there is sufficient material to proceed against accused R K Pachauri under sections 354-A, 354-B, 354-D, 509 and 341 of IPC. Cognisance taken accordingly. Let the accused be summoned for the next date ie 11 July," Metropolitan Magistrate Shivani Chauhan said.
On 1 March, the Delhi Police filed an over 1,400-page chargesheet in the court against Pachauri under sections 354-A (sexual harassment), 354-B(assault or use of criminal force to woman with intent to disrobe), 354-D (stalking), 509(word, gesture or act intended to insult the modesty of a woman) and 341 (wrongful confinement) of the IPC.
"Charge sheet perused. Heard. There are allegations against the accused that he made sexually coloured remarks upon the complainant on several occasions. He touched the complainant inappropriately despite a clear expression of disapproval from her side. He sent inappropriate SMSes and WhatsApp messages to the complainant," the Metropolitan Magistrate said.
The charge sheet arrayed 23 prosecution witnesses, many of whom are present and former employees of TERI. Pachauri was granted an anticipatory bail in the case on March 21, last year. On February 13, last year an FIR was registered against Pachauri on charges of sexual harassment under IPC sections 354, 354(a), 354(d) (molestation) and 506 (criminal intimidation).
--PTI