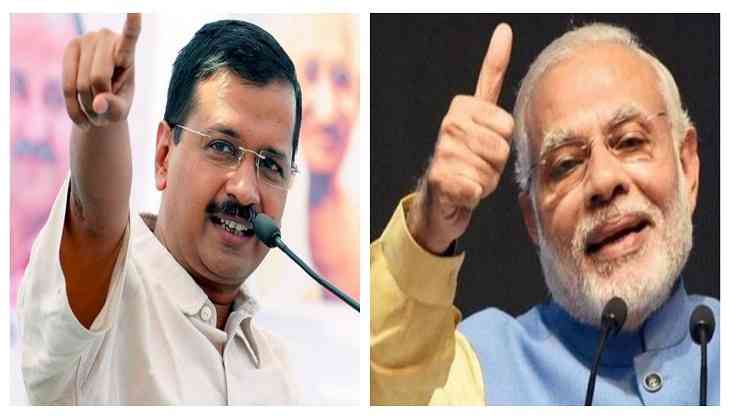 Taking a dig at Prime Minister Narendra Modi, Delhi Chief Minister and Aam Aadmi Party chief Arvind Kejriwal on Sunday stated that the BJP government at the centre had achieved nothing if he was talking about 'Hindu-Muslim' issue after four years in office. Kejriwal's remark came a day after the Prime Minister, rally in Uttar Pradesh's Azamgarh, asked if the Congress was a party for Muslim men alone.
"If Modi is talking about Hindu-Muslims even after four years, it means his government has achieved nothing," Mr Kejriwal said at the Aam Aadmi Party's state-level convention in Indore.
In a rally PM Modi on Saturday attacked opposition parties, particularly the Congress, over what he claimed was their opposition to the triple talaq bill. Attacking PM Modi, Kejriwal asked the Prime Minister if talking about Hindus and Muslims would help India become the number one country in the world.
PM Modi was harping on the Hindu-Muslim issue when the US was talking about nanotechnology, and Japan, France and England were pursuing "big technologies", Mr Kejriwal said.
The Delhi chief minister said that the education alone would make India "number one" and alleged that no government at the Centre had worked earnestly for the education sector in the last 70 years.
"Indians are the wisest people in the world. But due to dirty politics, a large number of people are being intentionally kept illiterate," he claimed.
Also read: Karnataka CM Kumaraswamy broke down into tears; BJP gave him 'best acting award'