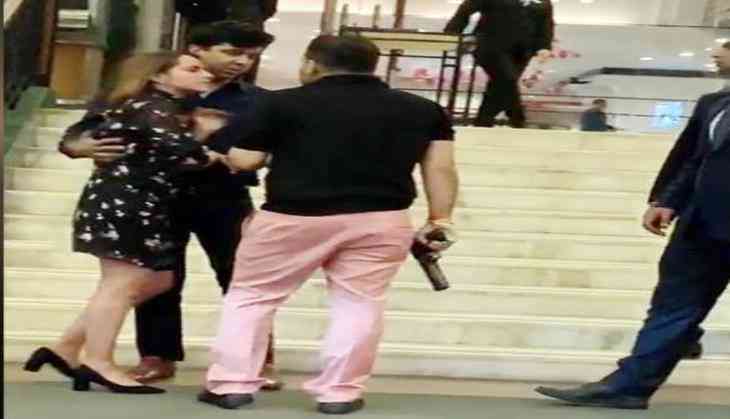 Bail plea of Ashish Pandey, who brandished a gun at Hyatt hotel gets rejected by Delhi Patiala House court. Court sent him to judicial custody till monday. He was seen brandishing a gun outside hotel Hyatt Regency on October 14.
On Thursday, Ashish Pandey's gun and vehicle were seized by the police from his family home in Lucknow. In the case, over 50 people, including former BSP leader, uncle and 12 employees of hotel Hyatt Regency, were interrogated by the police.
Police have searched all offices, homes of the family members and friends in Lucknow and eastern Uttar Pradesh.
"The weapon used in the incident has been recovered and seized. The vehicle used has also been seized by the police in Lucknow. The identities of the three women have been ascertained and their role is being verified," said the Delhi Police in a statement.
In a statement, Ashish Pandey has said the viral video showed just one side of what happened. In a video after surrendering, Mr Pandey said that he did not "brandish" the gun. "It was hanging behind me all the time. I didn't even address that girl; she pushed me and made obscene hand gestures," he said.
Also read: Delhi police files chargesheet in Umar Khalid's Constitution Club attack; says, 'accused told Khalid not to give anti-national speech'