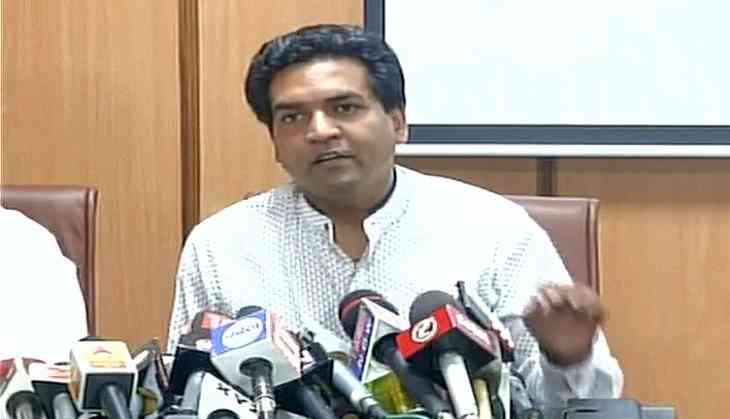 Sacked minister Kapil Mishra on 22 May took a dig at Delhi chief minister Arvind Kejriwal questioning his silence against the corruption charges levelled on him.
AAP chief Kejriwal on 21 May had said that any allegations put on him don't merit a response and added if anything was true, then he would have been behind the bars.
"Why should I respond to such wild charges. People are not believing in these allegations and neither are my opponents. Had even one of the allegations levelled against me were true, I would have been in jail by now," official Twitter handle of AAP had posted quoting Kejriwal.
Slamming Kejriwal for his remarks, Mishra in his Facebook post said, "according to the new Kejriwal, if any person is not behind bars then he or she is not a culprit. And if one goes by his belief, then Sheila Dikshit, Suresh Kalmadi are also not criminal."
"According to new Kejriwal, 2G scam, Common Wealth Games (CWG), Coal scam didn't happen as nobody is behind the bars in connection with these cases. If a person who is not in jail is honest," the ex minister added.
Mishra, earlier this month, launched serious attacks on AAP as he claimed that he witnessed Kejriwal accepting Rs 2 crore in cash from senior party leader Satyendar Jain.