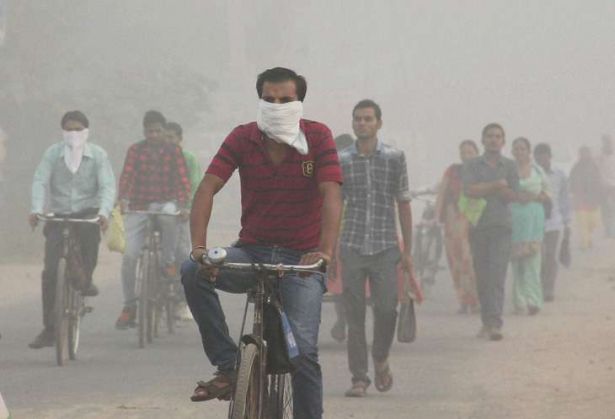 As Delhi's air quality drops to outrageous levels, on 4 November it was declared that all MCD schools in Delhi will remain shut to avoid the thick smog cover that the National Capital has been engulfed in since Diwali.
Following relentless bursting of crackers during Diwali, low pressure winds flowing from the eastern side, combined with dipping temperatures, have prevented fresh air from reaching the region of Delhi. According to data recorded by the System of Air Quality and Weather Forecasting and Research (SAFAR), levels of Particulate Matter (PM) in the city reached a record 500 mark on Wednesday.
Private schools in Delhi have also implemented measures to avoid breathing in the toxic air, and have issued notices for suspension of classes and cancelled sport meets.
"As facts stand today, the outdoor PM 2.5 count in the school is 1,000 micrograms per cubic metre and the indoor air quality is between 700 and 900 micrograms per cubic metre. We're probably the least affected, being in a far more open and less inhabited area, compared to the more interior parts of Gurgaon, which would be much worse," read the message sent out by The Heritage School, Gurgaon, reported the Indian Express.
Shri Ram School authorities also sent a message to the parents, that read "This is to inform you that on account of high pollution levels in the city, the school will remain closed on Friday, 4November and Monday, 7 November 2016. To keep the children gainfully occupied at home, academic-related worksheets will be uploaded on academic resources on the parent portal."