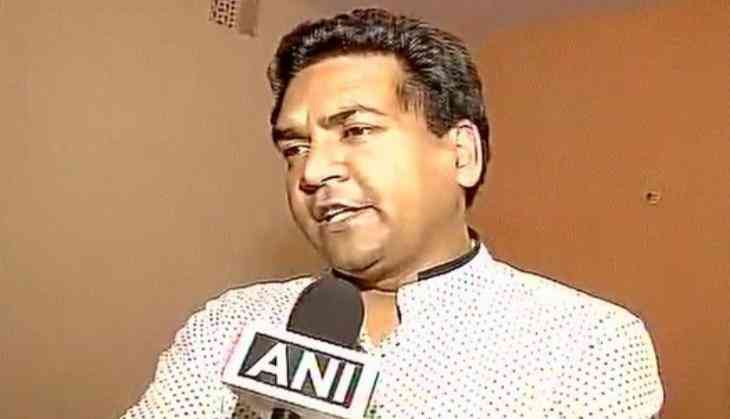 Delhi's Anti Corruption Branch on 22 May summoned sacked Aam Aadmi Party leader Kapil Mishra and asked him to join the investigation in alleged Rs 400 crore water tanker scam.
According to ACB Chief Mukesh Kumar Meena, Mishra has been asked to report at 11 am on 23 May.
"We have called Kapil Mishra at 11 a.m. tomorrow (Tuesday) for questioning," he told media.
On 17 May, the ACB had questioned political adviser of Delhi Chief Minister Arvind Kejriwal, Vibhav Patel, in connection with the alleged water scam.
Earlier in the month, Mishra had alleged that Patel along with Ashish Talwar was responsible for the delay in action in the water tanker scam.
On 11 May, the sacked minister had recorded his statement with the ACB after submitting evidence in support of his allegations.
The Rs 400-crore water tanker scam took place under the Congress government when Sheila Dixit was the state chief minister. It is believed that favouritism was shown during that time when allotment of contracts to private water tanker operators took place.
Earlier in the day, Mishra took a dig at Kejriwal questioning his silence against the corruption charges levelled on him.
AAP chief Kejriwal on 21 May had said that any allegations put on him don't merit a response and added if anything was true, then he would have been behind the bars.
"Why should I respond to such wild charges. People are not believing in these allegations and neither are my opponents. Had even one of the allegations levelled against me were true, I would have been in jail by now," official Twitter handle of AAP had posted quoting Kejriwal.
Slamming Kejriwal for his remarks, Mishra in his Facebook post said, "according to the new Kejriwal, if any person is not behind bars then he or she is not a culprit. And if one goes by his belief, then Sheila Dikshit, Suresh Kalmadi are also not criminal."