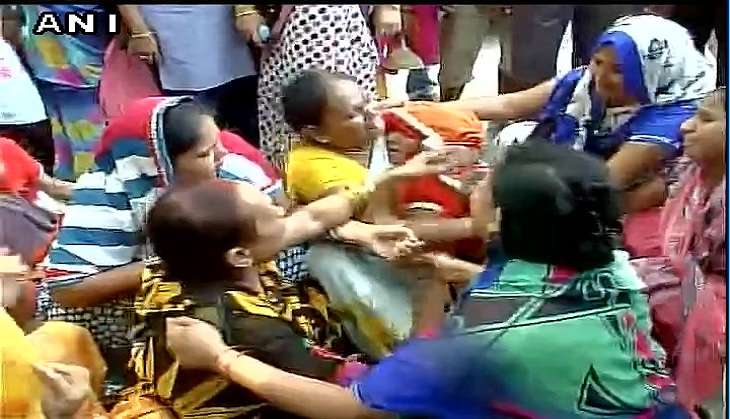 A 34-year-old man has been arrested for allegedly stabbing a woman to death in Delhi's Burari area.
The victim, a 21-year-old, succumbed to her wounds after being allegedly stabbed over 20 times in broad daylight in Burari. In another shocking instance of Delhi's apathy, CCTV cameras caught onlookers doing nothing to stop the attacker, as the young woman bled to her death.
The accused is a divorcee who had been allegedly harassing the victim for over a year, according to reports.
Aditya Malik is his name, 6 months back we had registered teh compalin & matter was settled, until now: Brother of the stabbed girl pic.twitter.com/brwEVJyJYm

— ANI (@ANI_news) September 20, 2016
The victim's family filed a complaint against the accused about six months ago. Police said that both families had reached an understanding and that no further action was taken in the matter.
"The man was harassing my sister for long time. He stays in Rohini. We had registered a complaint 6 months ago after which he had calmed down until now," the victim's brother said.
He thought that girl was in love with someone & to revenge, he stabbed her multiple times: Madhur Verma(DCP, North Delhi) on #BurariIncident pic.twitter.com/ILRV4m8vFQ

— ANI (@ANI_news) September 20, 2016