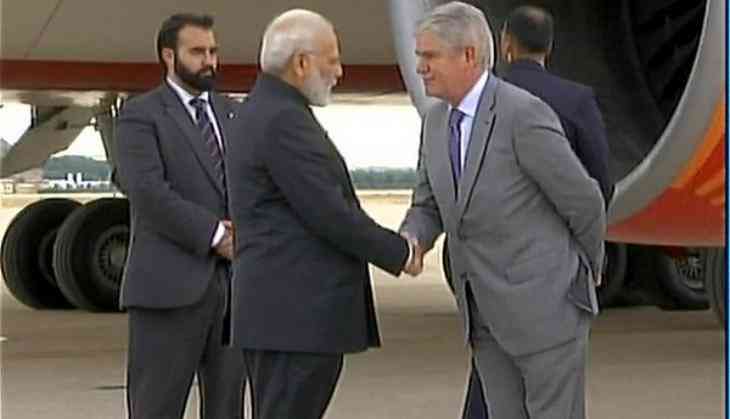 Defense experts label BRICS summit as 'diplomatic victory'
Defense experts have deemed the BRICS Summit 2017 as a diplomatic victory for the country after a joint declaration condemned terrorism and included Pakistan based terrorist organizations in it.
While speaking to ANI on the same, defense expert P.K. Sehgal said, "It is a diplomatic victory for India. China has been forced to condemn terrorist based organizations. Should China actually walk the talk, it will signal a change of China's stance towards Pakistan and terrorism.''
He conceded that China was forced to incline towards India's stance on terrorism because of the pressure they faced.
"China is playing a double game and was caught on the back foot. Because of Doklam and other issues, everyone was supporting China and they had to agree to the joint communique to make sure that the BRICS summit didn't fail," he said.
Defense Expert Qamar Agah lauded Prime Minister Narendra Modi for managing to bring the issue of terrorism in the main agenda of the BRICS summit.
"It was a major success as Prime Minister Modi managed to bring terrorism to the main agenda. It was a major issue among a number of countries and it was an important step to even name some of the Pakistan terrorist military organization. The other countries have also realized the threat posed by the militancy," he said.
The joint declaration, issued by Brazil-Russia- India-China-South Africa, named Pakistan based terrorist organizations like Lashkar-e-Taiba, Haqqani network and Jaish-e-Mohammad, in a statement which labelled the attacks as deplorable.
"We deplore all terrorist attacks worldwide, including attacks in BRICS countries, and condemn terrorism in all its forms and manifestations wherever committed and by whomsoever and stress that there can be no justification. We express concern about the security situation in the region and violence caused by the Taliban, ISIL/DAISH, Al-Qaida and its affiliates including the Haqqani network, Lashkar-e-Taiba, Jaish-e-Mohammad, TTP and Hizb ut-Tahrir," the declaration said.
-ANI