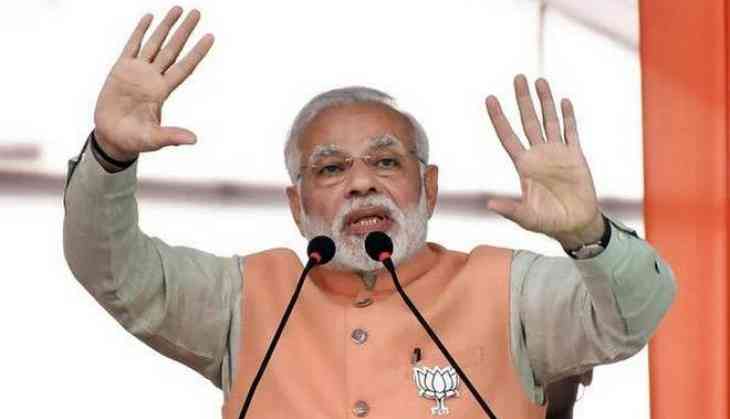 Prime Minister Narendra Modi has set an ambitious goal to transform the scenario of the Indian defence encompassing the production and the procurement.
Speaking at the 10th edition of Defence Expo 2018 here, Prime Minister Modi said, "Our dream is to develop an ecosystem to foster an environment of new and creative entrepreneurship in the defence manufacturing sector."
While talking of transformation, the Prime Minister said, "And for this, in the weeks ahead, we will undertake extensive consultations with all stakeholders, including both the Indian and foreign companies, about our defence production and defence procurement policy space."
The Prime Minister noted that "our" aim is not just to discuss, but to draw the right lessons and that the intention is not to lecture, but to listen. The goal is not merely to tinker, but to transform.
Prime Minister underscored that his government will not be taking shortcuts in the process to transform the defence manufacturing, saying the critical issue of defence preparedness was also hampered by policy paralysis, like many other aspects of governance, he added "We have seen the damage such laziness, incompetence or perhaps some hidden motives, can cause to the nation."
Prime Minister also cited the example of recently issued Request for Information for the 110 fighter Aircraft to highlight how swiftly his government is taking decisions concerning defence preparedness.
Highlighting that his government will not take long on deciding on this, he said, "We have not only taken bold action to meet our immediate critical requirements, but have also initiated a new process to procure 110 fighter aircraft."
Prime Minister Modi also highlighted the steps being taken to incorporate the issues of the industry and also the steps being taken to promote innovation.
"We will work with you with a sense of mission to keep our defence forces equipped with state-of-the-art systems, and to create the necessary domestic manufacturing ecosystem to achieve this. And, in all our efforts to pursue efficiency and effectiveness in partnership with you, we will be guided by the highest ideals of integrity and probity."
Earlier, the Prime Minister launched IDEX (Innovations for Defence Excellence), a portal for startups to deal with the defence production department. "Today, we launched the 'Innovation for Defence Excellence' scheme. It will set up defence innovation hubs throughout the country," said Modi.
The expo, saw the participation by over 670 exhibitors, including 150 from foreign countries.
(ANI)