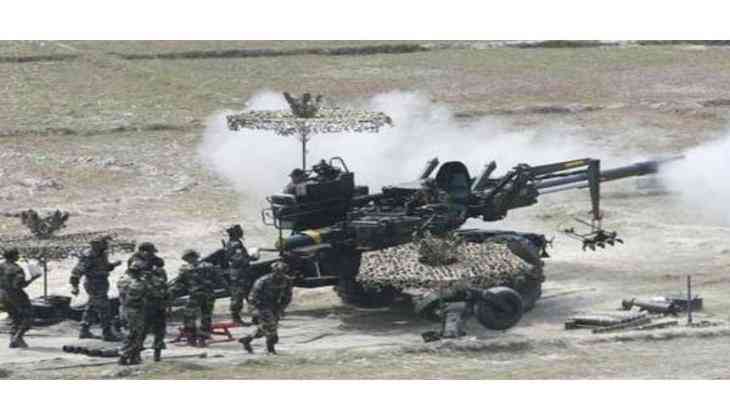 Indian defence exhibition 2018 'DefExpo' is inaugurated in Chennai, today. This is the 10th edition of India's defence exhibition. Global and Indian companies are participating in the Expo to demonstrate the various defence equipment. India is aiming to invest around USD 300 billion to strengthen its defence mechanism. Many companies will try to take the biggest pie from this huge demand. Defence manufacturing companies will demonstrate different weapons, conduct seminars and showcase their military equipment in the expo. The major defence manufacturing countries like Israel, France, Korea, Sweden, Russia, US, UK is taking part in the expo. Total 516 domestic defence firms, the weapon and military equipment manufacturer are participating in the expo, along with 154 foreign manufacturers.
Under the make in India program, the current government is trying to become a hub for manufacturing of defence equipment, currently, India is one of the largest importers of the military weapon. In a recent statement, Defence Minister said that various foreign companies are taking interest in Indian missiles, and India is looking forward to exporting its defence equipment to friendly nations. This expo is running for four days, near to the Mahabalipuram temple town on the outskirts of Chennai. Defence Minister Nirmala Sitharaman said in a statement that "For the first time, India will be showcasing its defence export potential at @DefExpoIndia".
The NDA government will try to divert the attention of the foreign countries from India's image as the largest importer of the military equipment to the exporter of advanced military weapons.
#DefenceExpo2018 Operational Demonstration by @indiannavy on Day 1 of #DefExpo18 @nsitharaman @makeinindia pic.twitter.com/HT1uxF2HCT

— SpokespersonNavy (@indiannavy) April 11, 2018