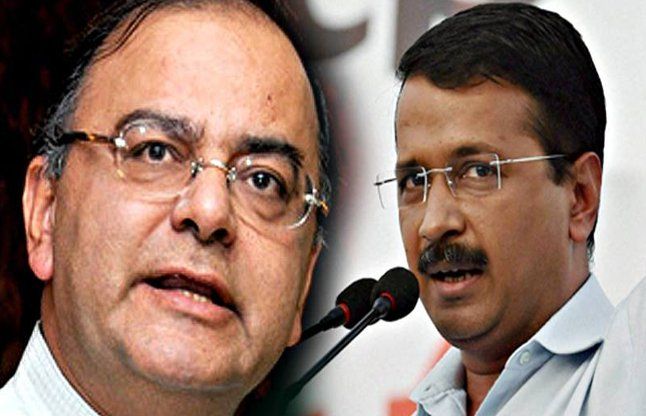 The Chief Metropolitan Magistrate of Delhi has summoned Chief Minister Arvind Kejriwal and five other AAP leaders to appear before him on 7 April as accused in a criminal defamation case filed against them by Union Finance Minister Arun Jaitley in the controversy over the Delhi and District Cricket Association.
The DMM said the AAP leaders' statements against Jaitley, who they accused of corrupt practices when he headed the DDCA, were "not only insulting but jeeringly taunting and provocative".
According to The Indian Express, CMM Sumit Dass said: "The language of public discourse ought to be within the confines of decency. If it transgresses those limits and becomes insulting, offensive and laced with innuendos, same may amount to defamation and become actionable at the end of the person aggrieved."
He added: "Reputation of a man is his greatest asset. It takes years to build one's reputation. No one knows or realises this fact much better than people who hold public office or aspire for the same. The allegations are not only insulting but jeeringly taunting and provocative. I have no hesitation to hold that the allegations levelled by the accused are derogatory in nature and amount to slander and libel."
The CMM also referred to the AAP leaders' social media posts on Jaitley and said that they "have exposed the complainant to ridicule, hatred and contempt amongst the right thinking members of society and lowered his reputation".
He said: ".defamatory allegations, as levelled on the Facebook post and print media, were intended to be read/shared by maximum number of persons, the allegations resonating through social media by tweets and re-tweets, all point to a synchronized pattern, in quick succession of time and which also probablise the existence of common intention."