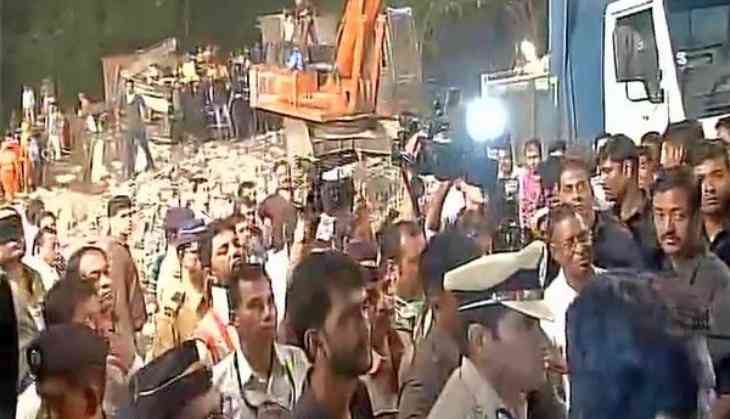 Death toll rises to 17 in Mumbai building collapse (ANI)
The death toll in Mumbai's Ghatkopar building collapse on Wednesday has risen to 17.
As many as 30 others have been injured. The rescue operations are still underway.
Yesterday, a four-storeyed residential building collapsed at L.B.S. Marg, Near Shreyas cinema, Damodar Park, Ghatkopar.
Earlier, 19 people had been extracted out, among whom, nine had been declared dead, including seven women and two children.
The residents of the four-storeyed building had alleged that the mishap took place because of the renovation work being carried out on the first floor.
The renovation work was undertaken on the ground floor nursing home, reportedly owned by the Shiv Sena leader Sunil Shitap.
The Shiv Sena leader has been booked for culpable homicide.
Joint Commissioner of Police (Law and Order) Deven Bharti confirmed ANI that Shitap has been detained by the Mumbai Police and is being questioned.
"Prima facie, it is revealed that the accused was carrying out illegal renovation in the building. At this juncture, it will not be appropriate to give other details as the investigation is underway and available information needs verification," he said.
Meanwhile, Maharashtra Chief Minister Devendra Fadnavis visited the site of building collapse yesterday evening and directed the Brihanmumbai Municipal Corporation (BMC) to file a report on the incident within 15 days.
"The offence has been registered. Police are investigating the matter. I have directed the BMC Commissioner to investigate and submit a report within 15 days," Fadnavis told the media.
The Chief Minister further said that the Government will take a stringent action against the culprits.
-ANI