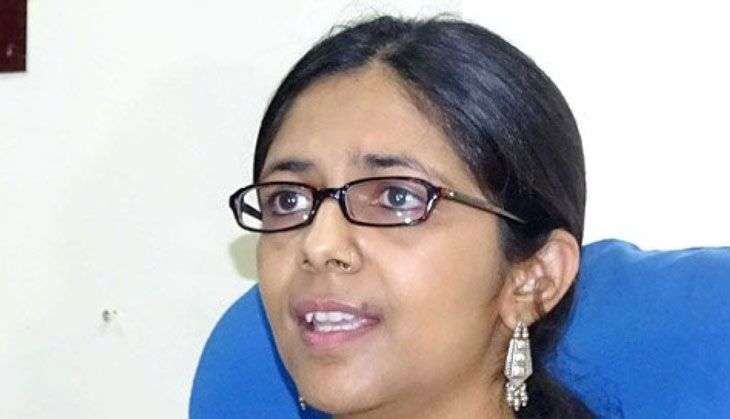 Delhi Commission for Women (DCW) has issued a notice to Police Commissioner, seeking an explanation for the alleged misbehaviour by policemen with female students of JNU during a protest.
"I have received a complaint from a girl regarding alleged groping and physical abuse by a police officer during a peaceful protest for missing JNU student Najeeb Ahmed at India Gate. A picture which clearly shows a policeman groping her was displayed today in the newspaper," DCW chief Swati Maliwal said in the letter issued to Delhi Police Commissioner Alok Verma.
"The complainant has also informed the commission that there were no female police personnel deputed there and when the girl students objected to this, the policemen abused the students, passed sexist comments and forcefully dragged the girls to a bus which too did not have any female policeperson," she added.
The women's body has asked the top cop to render an explanation within three days about reasons for the use of force on protesting students, including the complainant and the mother Najeeb.
"The commission wants to know the reasons for non-deployment of female officers at the time of the incident with the girl complainant. What is the name and designation of the male officer visible in the newspaper clipping who is seen groping the female complainant?," the notice said.
Police has also been asked to explain details of the action taken against the male officer for the said incident and steps proposed to ensure that such incidents are not repeated in the future.
Mother and sister of Najeeb, who is missing since 24 days, were yesterday detained when they along with scores of agitating students who tried to take out a protest march to India Gate, demanding intensified efforts from police in tracing him.
--PTI