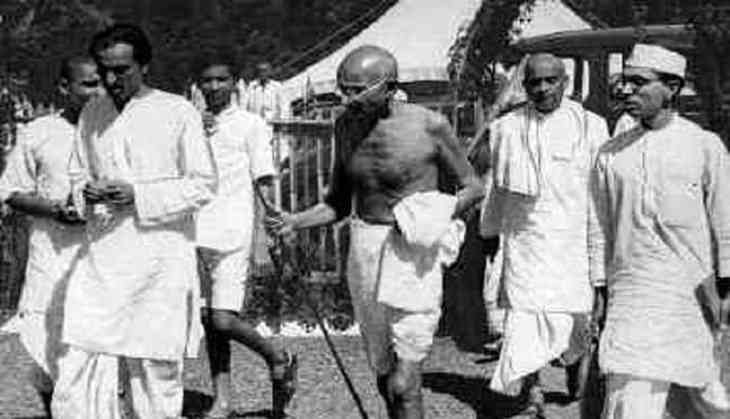 As Congress Working Committee meets in Gujarat on the occasion of Dandi March Anniversary, PM Narendra Modi has targeted the former in a blog stating, 'Gandhi ji wanted Congress disbanded.'
It was on March 12 1930, when Mahatma Gandhi took out a non-violent civil disobedience movement against the colonial rule in Gujarat's village Dandi to make salt.
While listing out the paradox from today's Congress party and the Gandhian principle, PM Modi wrote, "In many of his works, Gandhi Ji said that he does not believe in inequality and caste divisions. Sadly, the Congress has never hesitated from dividing society. The worst caste riots and anti-Dalit massacres happened under Congress rule."
When a handful of salt shook an Empire! https://t.co/mer1xAqYEO

— Nischai Vats (@NischaiVats) March 12, 2019
PM Modi added that Mahatma Gandhi had understood and forecasted about Congress' culture and "which is why he wanted the Congress disbanded, especially after 1947."
Mentioning about the ideology of Mahatma Gandhi on mis-governance and corruption, that both go hand-in-hand, PM Modi targeted the UPA-2 when scams after scams had rocked the nation.
He wrote in the blog saying, "the nation has seen how Congress and corruption have become synonyms. Name the sector and there will be a Congress scam- from defence, telecom, irrigation, sporting events to agriculture, rural development and more."
PM Modi mentioned the darkest phase of Indian democracy during 1975, when former PM Indira Gandhi had imposed Emergency. "A firm believer in democracy, Bapu said, 'I understand democracy as something that gives the weak the same chance as the strong.' Ironically, the Congress gave the nation the Emergency, when our democratic spirit was trampled over. The Congress misused Article 356 several times. If they did not like a leader, that Government was dismissed. Always eager to promote dynastic culture, Congress has no regard for democratic values."