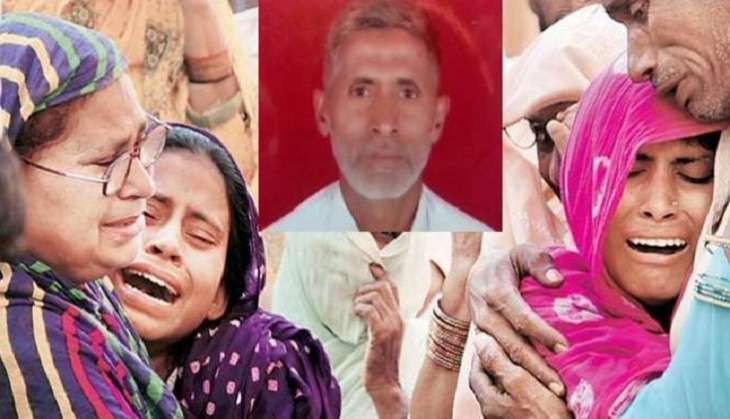 How much beef can one man eat, asked union minister Sanjeev Balyan on Monday, demanding an investigation to learn who had joined Mohammad Akhlaq as he consumed the cow meat allegedly found outside his house in Bisara village, Dadri, eight months ago. A mob allegedly outraged by Akhlaq's consumption of the meat had beaten him to death on 28 September last year.
"A cow weighs nothing less than 150 kg and one person alone cannot consume it. There should be a probe into what happened and who were involved in the crime," said Balyan who is minister of state for agriculture and farmers welfare.
Initial forensic tests of the meat found outside Akhlaq's home had said it was mutton, not beef. But last week, a report from a forensic laboratory in Mathura said the meat came from a 'cow or its progeny', according to The Indian Express.
"The forensic report has proved that the meat found in Akhlaq's house was that of a cow. Cow slaughter is banned in Uttar Pradesh. We should know who all consumed the meat. A probe will bring the facts out," said Balyan.
After the fresh forensic report emerged, BJP MLA Sangeet Som and party MP Yogi Adityanath asked for action against Akhlaq's family, backed by the party's general secretary Kailash Vijayvargiya on Monday.
"If the law permits action against someone who breaks the cow-slaughter ban, it should be taken. You cannot ignore laws in the name of minority vote-bank politics. Everyone is equal before the law. You cannot have privileges simply because you belong to a minority," said Vijayvargiya.