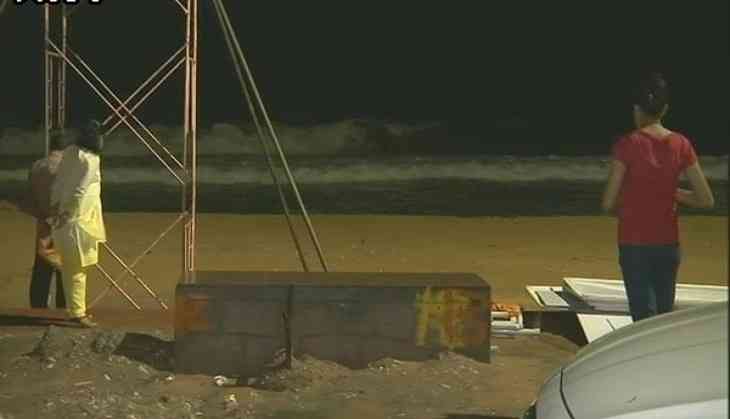 Several naval ships have been deployed for rescue operations as Tamil Nadu and Kerala brace for the cyclonic storm Ockhi, confirmed Union Defence Minister Nirmala Sitharaman. Cyclone Ockhi that has created massive destruction in Tamil Nadu and Kerala is now moving towards Lakshwadeep Islands.
"CGS Samarth sailed from Kochi for rescue. All the seven units are directed to work for rescue along and off Kerala coast. In addition, the Eastern Naval Command will launch P8i Maritime Patrol aircraft," said Sitharaman In a series of tweets, Sitharaman further informed that six warships and two coast guard ships have been deployed along with additional air effort.
"INS Sagardhwani sailed to join for Search & Rescue. Total warships deployed SIX (06). Additional air effort (Dorniers sorties) being planned with first light tomorrow." "For Search & Rescue (SAR) off Kanyakumari India Coast Guard deploying 2 OPVs in the area, and 1 OPV is being deployed ex Toothukudi. Additional Dornier sorties will be taken up from dawn."
"Search and rescue of missing fishing boats with crew & Marine Engg vessel at sea due to Cyclone Ockhi off Kerala coast. Total 6 warships & 2 coast guard ships have been deployed along with additional air effort tomorrow." The India Meteorological Department (IMD) has already issued an alert of heavy to very heavy rainfall in both the states.
The depression in Southwest Bay of Bengal had snowballed into the cyclonic storm- Ockhi. The cyclone has so far claimed the lives of four people in both Kerala and Tamil Nadu. The deadly storm has killed seven people in neighbouring Sri Lanka and affected the lives of nearly 20,000 people.
-ANI