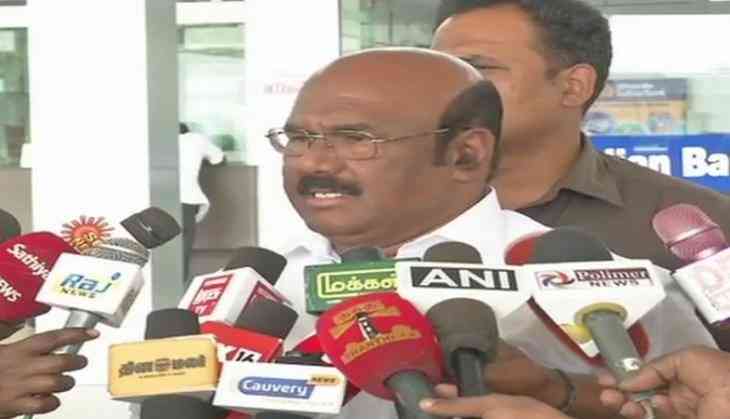 Six boats and 73 fishermen that went missing in the sea during the cyclonic storm, Ockhi, have been brought back due to the ongoing search operations, the Fisheries Minister of Tamil Nadu, D Jayakumar, informed on 2 December.
"After concentrated efforts taken with the help of the Union Government and massive search operations carried out by INS ships, we have brought back six boats and 73 fishermen," Jayakumar told reporters, and added the search operations were underway to recover the remaining 33 boats and 95 fishermen.
At the onset of the severe cyclone that jolted the southern part of the country, several naval ships were deployed for rescue operations.
Defence Minister N Sitharaman, on Friday, had confirmed that six warships and two coast guard ships were deployed along with additional air effort.
The move came after cyclone Ockhi lashed the coastal areas of Tamil Nadu and Kerala">Kerala with torrential rainfall and gusty winds.
The India Meteorological Department had already warned of heavy rains, and disruption in sea conditions, when a deep depression over the South-West Bay of Bengal snowballed cyclone 'Ockhi' on Thursday morning.
The MeT department also advised fishermen along and off the Lakshadweep Islands, and the coasts of South Tamil Nadu and South Kerala">Kerala, to not venture into the sea.
-ANI