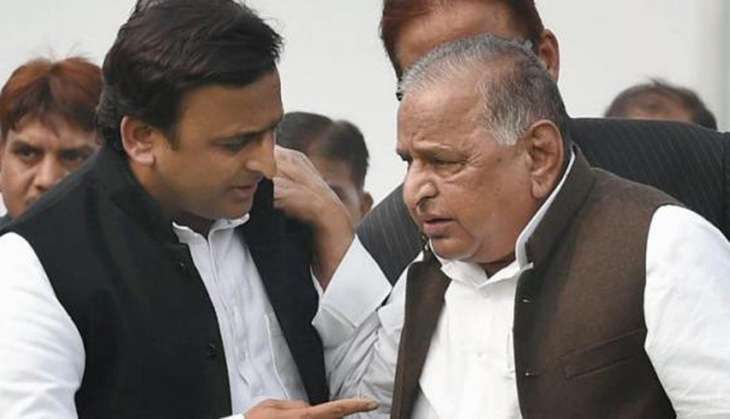 The Election Commission of India (ECI) on 16 January gave the election symbol of Samajwadi party to Uttar Pradesh Chief Minister Akhilesh Yadav following the support Akhilesh received from his party members.
Even though the cycle of SP officially belongs to Akhilesh Yadav now, he is not the only one who is entitled to it.
Notably, Telugu Desam Party of Arunachal Pradesh Chief Minister N. Chandrababu Naidu also share the same election symbol. The party was founded on 29 March 1982 by N. T. Rama Rao.
Chandrababu Naidu has been the head of the party since 1995 and the headquarters of party is located at NTR Bhavan in Hyderabad.
TDP was formed almost a decade before the Samajwadi Party and it has been using cycle as its election symbol since then.
Interestingly, the election symbol is not the only thing that both the leaders share, their fates also seem to be running on similar lines.
As Akhilesh Yadav had to prove his majority to fight for cycle, reportedly Naidu also had to fight for the party. After the death of N. T. Rama Rao, his wife Lakshmi parvathi emerged as the successor of the party.
Also Read: Election Commission gifts cycle to Akhilesh. Green light for UP alliance now?
According to the reports, Naidu had staged a revolt against NTR following interference of Lakshmi Parvathi in day to day government activities.
In Uttar Pradesh, Election Commission's decision of giving cycle to Akhilesh is significant as it may lead to a Akhilesh-Congress-Rashtriya Lok Dal alliance.
Senior leader in the Akhilesh Yadav camp, Ram Gopal Yadav, welcomed the EC's order and said he was hopeful for a 'mahagathbandhan' (grand alliance in UP).
Talking about the party symbols, just like cycle, the election symbol of Bahujan Samaj Party (BSP), elephant, is also shared by some other political party. The traditional mascot of United State of America's Republican Party is also elephant.
Donald Trump of the Republican Party won the US Presidential election, which took place on 8 November last year, by registering a victory over Democratic candidate Hillary Clinton. Republican party has given 19 presidents to the United States so far.