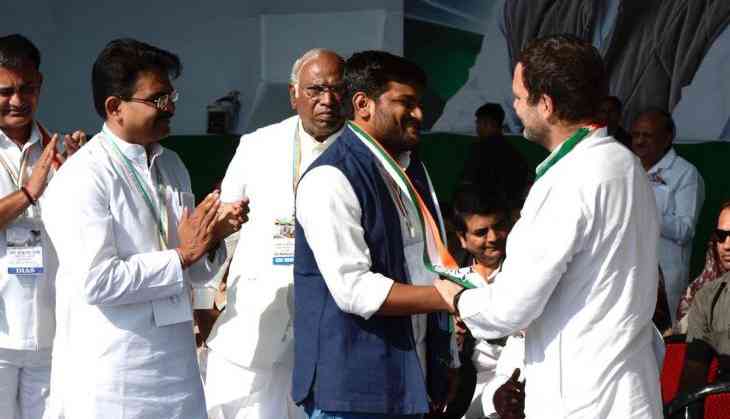 Gujarat's Patidar leader and activist Hardik Patel has today joined the Congress party in presence of president Rahul Gandhi ahead of the Lok Sabha election, which is scheduled to begin from April 11.
Hardik Patel led an agitation against the BJP in 2015-16, demanding reservation for the Patidar community and was instrumental in cutting down the votes of the ruling BJP in the Assembly election of December 2017.
Today, at the Congress Working Committee meet in PM Narendra Modi's backyard (Ahmedabad), Patel joined the Congress who is all set to contest the election from Jamnagar in Gujarat, which is currently held by Poonamben Maadam of the BJP.
In 2017 Assembly election, Hardik Patel had supported the Congress which won 81 of the 182 Assembly seats. Congress, which is eying to consolidate the Patidar voters in Gujarat would get a boost after Hardik Patel's inclusion.
Also read: Kerala Congress to finalise candidates on March 15 when Rahul Gandhi visits state
Also read: Kerala Congress to finalise candidates on March 15 when Rahul Gandhi visits state